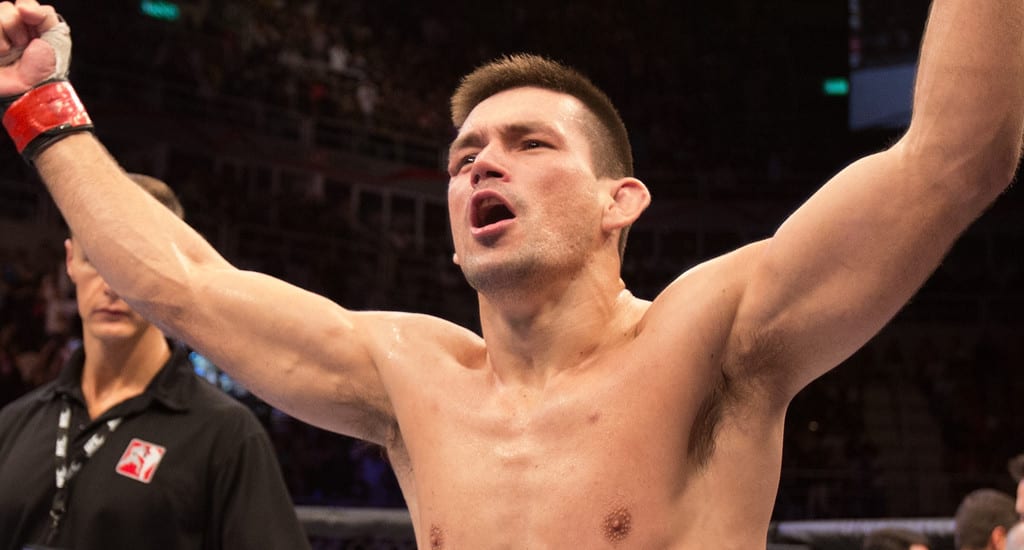 When it comes to title shots, Demian Maia has been a patient man.
On a six fight win streak, the Brazilian Jiu-Jitsu icon has been nearly untouchable as of late, and after defeating Carlos Condit in under two minutes in August, finds himself (at last) in title contention.
Who he'll face, however, depends on the winner of the Tyron Woodley-Stephen Thompson bout this weekend. Maia will be in attendance.
"I'm going to UFC 205 as a guest fighter," Maia, speaking with Bloody Elbow. "It will be great to be around, interact with the fans, talk to the press, watch this historic event and most of all watch Wonderboy versus Woodley.
"Both are very dangerous, very good fighters. At this level, especially at the welterweight division, top fighters are very even and anyone can beat anyone on a good night. Just look at the fight between Woodley and Lawler, a lot of people thought Woodley had no chance, and look at what happened."
Recently, there had been rumours of a Georges St-Pierre return to the sport and for a moment it looked as if the Canadian legend could have come back to fight for the 170-pound title. Something, Maia says, would have been unfair.
"We have to keep in mind that this is a sport and in order to keep growing we have to always keep that in sight," he said. "The proper balance between spectacle, entertainment, and sport is very important, and I don't see anyone else in the welterweight division deserving the next title shot more than I do at this point.
"If you look at the recent welterweight title fight history, if memory serves me well, Woodley got a title shot on a two-fight winning streak, Condit got it after one win, Lawler got it after a three-fight win streak, and then again after two wins in a row, Nick Diaz got it after a loss, Rory on a three-fight winning streak… The only exceptions were Hendricks, who won six before a shot, and Wonderboy now, who got his well deserved shot after seven wins in a row.
"So, I really believe I earned it and I have to believe that will be the case. I'm turning 39-years-old, and I feel like I'm still getting better and performing better with each fight. I have been in this sport for a long time, and I paid my dues. I'm going to New York and I want to get the next shot."
Comments
comments