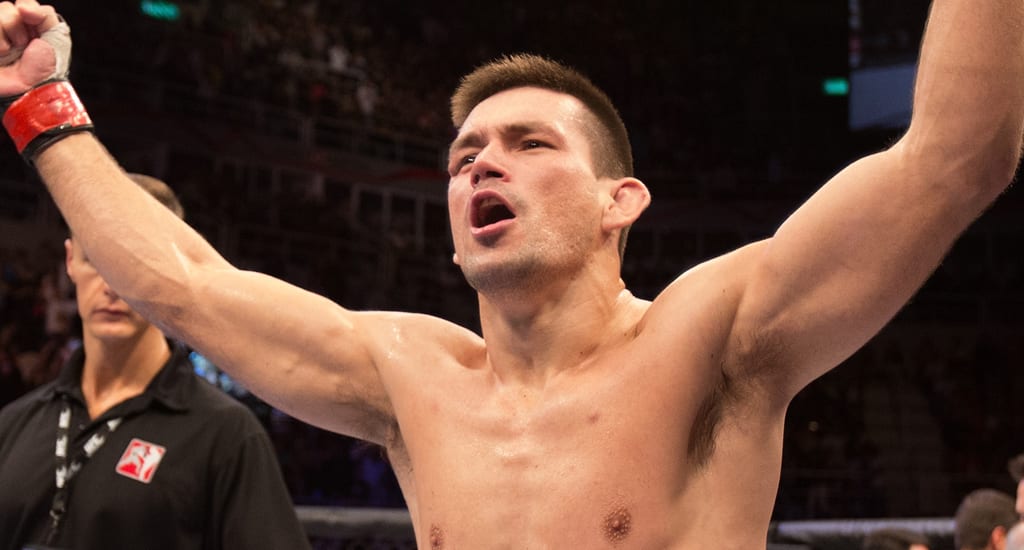 Welterweight just continues to get deeper and deeper.
In just 1 minute and 52 seconds of the first round, Demian Maia took the back of Carlos Condit and finished him with a rear-naked choke. Maia, who fell to his knees in tears of joy after the bout, was impassioned in his post fight speech.
"[I'm emotional] because you know right now," Maia said. "I think this is 6 [wins] in a row. [Condit] is the guy who's a former champion, this is a guy who's been knocking out everybody.
"I'm just so happy that, you know, I think now I earned a title shot and now finally I will get it; the chance to fight for the title."
After UFC commentator Brian Stann informed him that Stephen 'Wonderboy' Thompson is next to face welterweight champion Tyron Woodley, Maia was simple in his response.
"If [Thompson is next] I will wait for the winner of Woodley and Wonderboy."
With Woodley, Wonderboy, Maia and potentially Georges St-Pierre and Nick Diaz all in the 170lb division, welterweight is quickly becoming one to watch.
Comments
comments