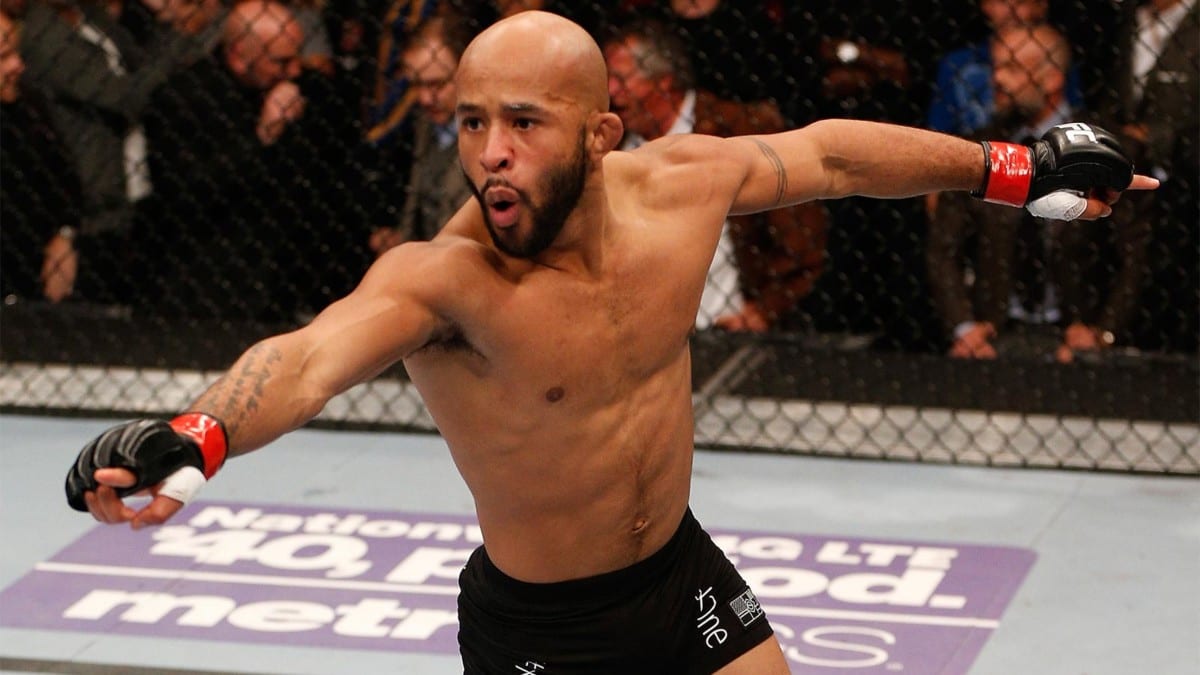 It's very much business as usual for Demetrious Johnson.
The UFC flyweight champion survived a first round onslaught from title challenger Tim Elliott before establishing dominance throughout the next four rounds and was awarded a unanimous decision by the judges at last night's The Ultimate Fighter: Tournament of Champions Finale in Las Vegas.
Johnson, who moves to 25-2-1 overall in his career, earned his ninth successive title defense against Elliott, moving just one behind the all-time UFC record set by Anderson Silva.
Johnson will have a chance to place his name in the history books by equaling the record in his next fight and was asked in the post-fight press conference last night where he would like the potentially historic bout to take place.
"When I tie [the record]? Vegas, always Vegas", Johnson said. "I love Vegas. Same timezone. Stuff's open — I'm about to go get some food and it's 11.30 at night. I have no desire to fight on the east coast. I don't feel like fighting at one o'clock in the morning. I've always loved fighting in Vegas and I'd choose Vegas over any place in the world."
As for who might be staring across the cage from him when he attempts to tie the record, Johnson is less sure.
Joseph Benavidez did his chances no harm whatsoever by winning a split decision over Henry Cejudo last night but with two losses on his record already to the champion, it might be considered a hard sell to book him opposite Johnson for a third time. However, his current six win streak is among the most impressive in the division.
Kyoji Horiguchi is another who might be in contention for another shot at the belt. The Japanese tapped to a Demetrious Johnson armbar in the final second when they met in April of last year but wins over Chico Camus, Neil Seery and Ali Bagautinov have re-established his credentials in a division screaming out for contenders.
Regardless of who he faces next, Johnson says he will be ready.
"I'm a self-motivator. I didn't get into this sport to become a world champion, I got into this sport to become a better mixed martial artist. A long time ago [I was told] that if your goal was to become champion, you're lost. I'm always learning and pushing myself. I want more from myself."
A continually improving Demetrious Johnson? That's a worrying proposition for every other 125-pound fighter on the planet.
Comments
comments