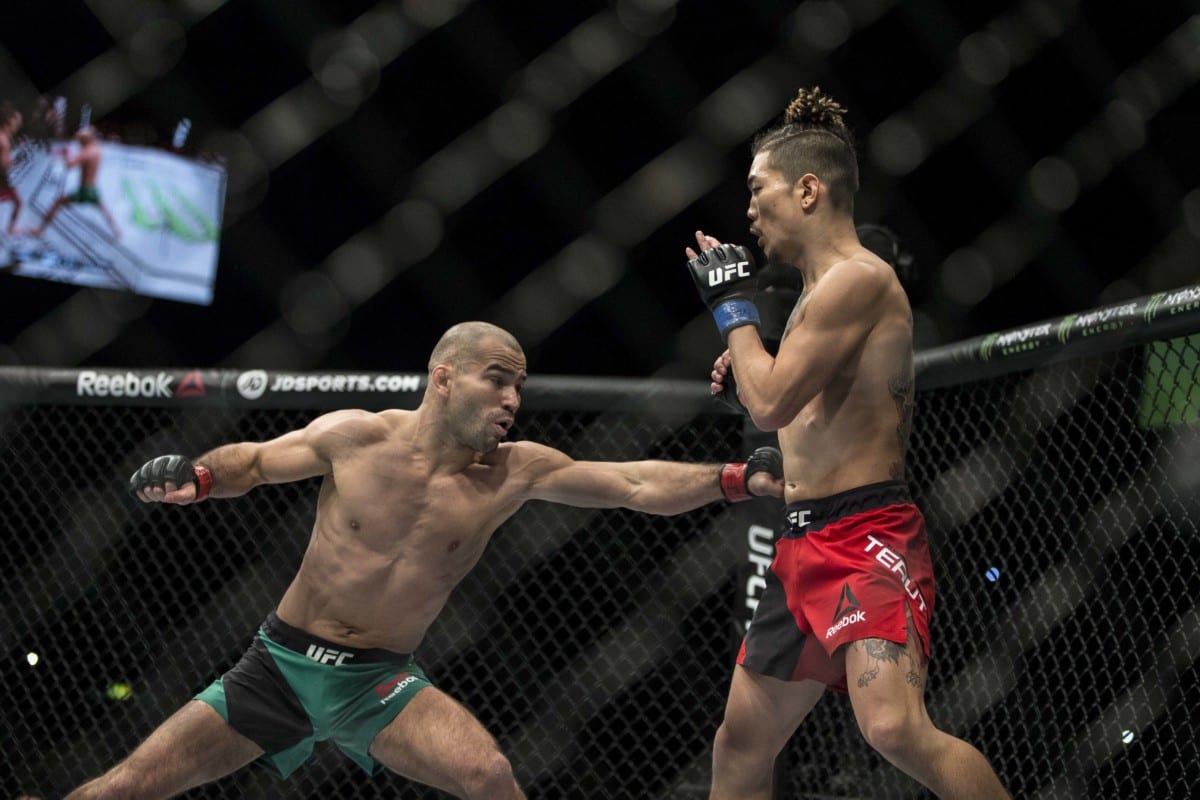 As he told The Mac Life earlier this week, Artem Lobov was disappointed that his fight with Teruto Ishihara in Belfast last month meant that The Russian Hammer was absent from Conor McGregor's touring party to New York for UFC 205.
Lobov, who has been a key training partner throughout McGregor's career, watched the historic main event on television and having spent countless hours sparring with the champ over the years, he immediately recognised that Eddie Alvarez was in hot water as soon as the first bell rang.
"When I was watching the fight I knew it was a wrap", Lobov explained to TheMacLife.com from his training base in SBG. "Alvarez spoke about how he didn't implement his gameplan. No, you did. This is something when you fight Conor, he shuts your game down. He's the predator and you feel like the prey. He shuts you down. He paralyses you. Any move you make, he is landing and hurting you. You don't even want to move. You're just in survival mode and that's exactly what happened to Eddie Alvarez."
In the days after the fight Alvarez maintained that his gameplan was to "move left and mostly wrestle" and this strategy was evident for the first few beats of the fight but as soon as McGregor began to unwind his devastating left hand, Alvarez's strategy appeared to crumble.
No one has felt McGregor's power, precision and timing more than Lobov has over the years and, as he maintains, there's something different about the way McGregor throws his shots. Eddie Alvarez, Lobov says, learned this very early in the fight.
"[His power] is all new to them now and they're starting to believe but I have been saying this for years", he says. "I honestly don't remember ever being hurt by anyone other than Conor. It probably has happened in training or a fight but I don't remember any. The only times I do remember getting hurt is by Conor. I remember most of them and it's happened many, many, many times."
The recent news that Conor McGregor has obtained a boxing license for the state of California has reignited speculation that the UFC lightweight champion is pondering over a move to the boxing ring. Floyd Mayweather's team have mentioned McGregor's name repeatedly since speculation of a bout between the two first raised its head last May but Lobov says that Mayweather wants no part of a fight with Conor McGregor.
"Before there was even a sniff of this thing happening, I said to him this is the fight he should go after", Lobov said. "This is the fight that needs to happen. It's going to be an unbelievable fight for the fans, a great fight for history and he can beat this guy. He can destroy Mayweather.
"It's going to be very hard to get Mayweather because he knows there is a very real chance he can lose that fight. He's a very smart guy. The only thing you see about Mayweather in the news nowadays is when his name is beside Conor's. He is riding that to his advantage. He is a very intelligent businessman and a very good fighter — but he doesn't want that fight. He's too smart for that."
Comments
comments