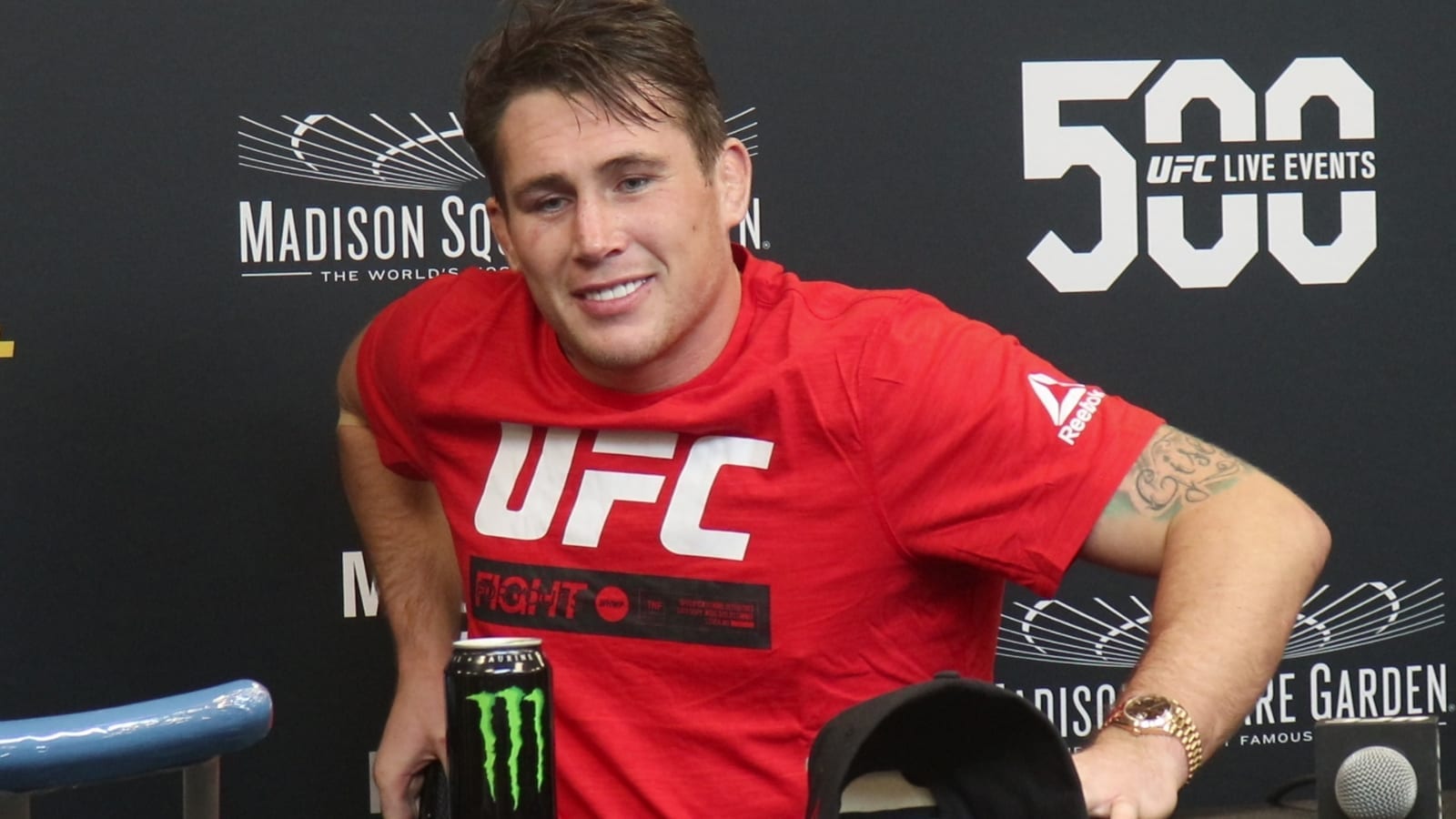 Darren Till knows Robert Whittaker is one of the best 185-pound fighters in the world today.
The former champion and Till will be competing on Fight Island next month in what will essentially cement who fights the winner of Israel Adesanya and Paulo Costa for the world title at some point in the future.
For Till, it puts the middleweight championship in reaching distance, and potentially another chance to fight for gold and redeem himself after a disappointing performance against welterweight champ Tyron Woodley in 2018.
As far as what to expect from Whittaker, who will be competing for the first time since his lost to Adesanya, Till isn't exactly sure. Either way, he wants to meet the worst Whittaker he can.
"I'm expecting either amazing Rob or I'm expecting Rob that doesn't believe himself so much anymore," Till said, speaking on Michael Bisping's Believe You Me podcast. "I'm preparing for either or. Obviously, most fighters would say, 'Well I want the best Rob'. No. I want the worst Rob, make it easier for me.
"I don't know what Rob we're gonna expect. We've been having a good back and forth for a while now, so whatever Rob comes. I will say I've been preparing during lockdown and while … Fight Island's on the horizon. Got week six weeks to fight for five rounds."
The two were originally supposed to meet in Dublin later this year, but with the coronavirus pandemic, they've been moved to Yas Island in Abu Dhabi. While the new location offers new problems, Till knows his chance of a new world title shot means a bit of discomfort has to be overcome, and so be it.
"In July, it's the hottest month they have. They actually get told not to go out and drive because the petrol tanks will overheat and explode. I'm lucky, for me, I've got my management company out there in Dubai. If I can go out a few weeks to Dubai and accustom, I will," Till said.
"Whatever it takes kind of attitude. Whatever it takes."
Comments
comments