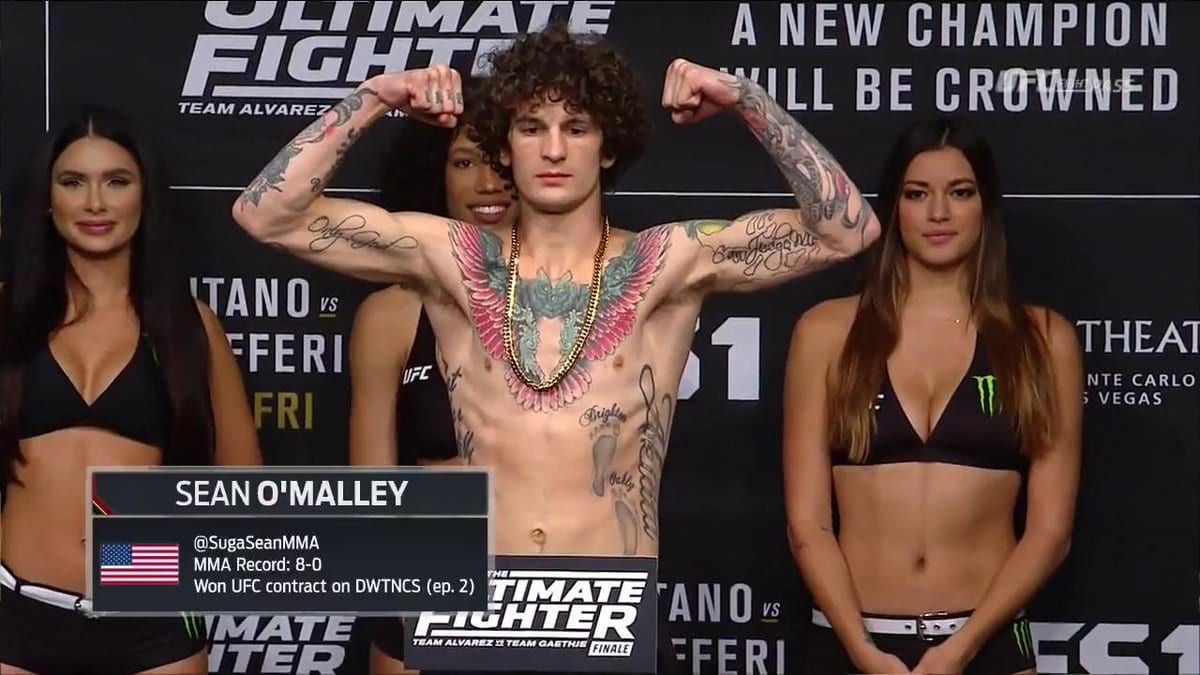 Dana White knows a star when he sees one but despite forecasting a spectacular future for UFC bantamweight 'Sugar' Sean O'Malley, the UFC president says the time isn't right for him to fight former champion Cody Garbrandt. 
The undefeated O'Malley took his career record to a perfect 12-0 with a stunning one-punch knockout of veteran fighter Eddie Wineland at UFC 250 earlier this month, after which the the 25-year-old — who emerged from the Dana White Contender Series — called for an uptick in competition.
Cody Garbrandt, who earned a similarly-styled finish of Raphael Assuncao on the same card, was suggested by some as the ideal next opponent for the surging O'Malley, with 'Sugar' himself even saying he'd welcome the idea even if he thought that Garbrandt wouldn't.
However, it appears as though this is a moot point for now at least after White hinted that they might be taking things a little slower for the fighter tipped to be a potential superstar.
"He is one of the kids we are focused on and have been since the 'Contender Series," White said to The Schmozone Podcast, via MMA Mania.
"The problem is, you take a Sean O' Malley…first of all he has been off for a couple of years, young kid, just coming in, like where does he goes from here? You got to give this kid a few more fights before he gets to Cody Garbrandt. If he fought and beat Cody Garbrandt, then he'd break into the top five, and very few people in their careers break into the top five."
For his part, O'Malley also says that a fight with Garbrandt most likely isn't in his immediate future — but predicts that the two 135-pound fighters will square off before long.
"We'll fight some day," O'Malley told TMZ. "We'll 100 percent fight some day. He's still pretty young so I think that's gonna be a potential big, big fight. That's a big pay-per-view fight in the next couple of years. He keeps winning, I keep winning, that's a big f*cking fight."
Comments
comments