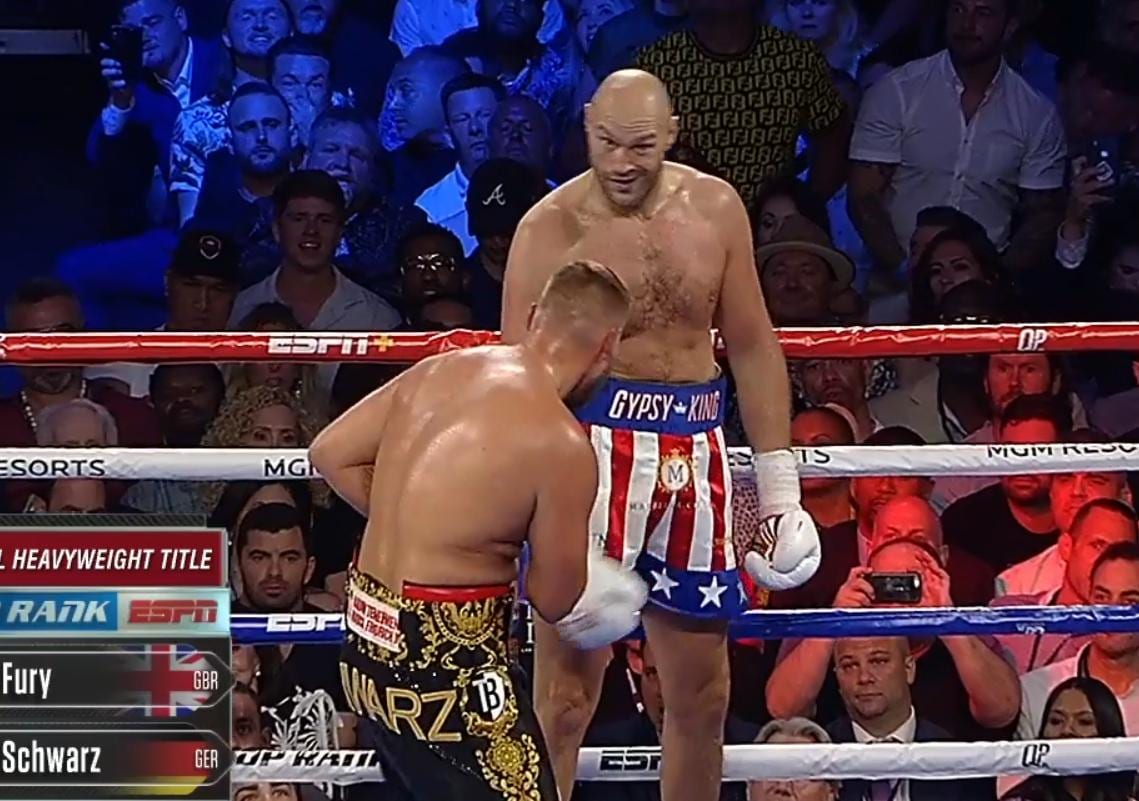 Tyson's Mike and Fury could be set to lock horns in an exhibition bout, after WBC heavyweight champion Tyson Fury revealed that ESPN had made their interest in such a fight known.
Mike Tyson, who is 53, recently caused a stir online by posting a series of training videos showing the former world heavyweight champion to be in tremendous shape, also saying that he was contemplating a return to the ring for a series of exhibitions. Names from his era of boxing like Evander Holyfield and Shannon Briggs were mentioned —  but it seems that ESPN have explored the possibility of pairing Tyson with the man who was named after him.
"I'm named after the guy, I think it'll be iconic, I think it'll be legendary, Tyson vs Tyson, the old vs the new and it'll be absolutely amazing," Fury said to Behind The Gloves.
"We can't change time, we can't turn the clock back, but we can deal with what we have today, I would love to share the ring with Mike Tyson, it'll be an absolute honour in an exhibition fight, have a move around. It'll be amazing."
However, Fury says that they received interest from ESPN which appears to have cooled since.
"We even had an offer from ESPN so it was definitely big, definitely official but I don't think they're going down that route now. I wish him luck in anything he does because the guys a legend and I hope he comes back and does well and gets out and gets back to his family in one piece.
"I think that Mike thinks that he still has more to offer and he probably does and he's got one pay-per-view here of me anyway whoever he fights."
Comments
comments