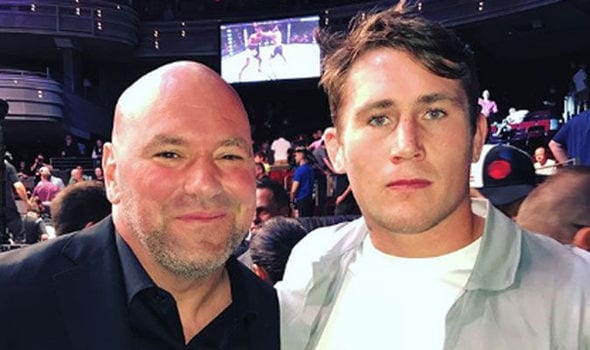 When Darren Till moved to middleweight, most didn't anticipate him facing such stiff competition in his first outing.
Evidently, the Liverpudlian likes to surprise, as he meets former title contender Kelvin Gastelum in the co-main event of UFC 244 at Madison Square Garden. Till says he believes his preparation will bring him the win, even if fans — and UFC president Dana White — have their doubts.
"If I know what I'm good at, and I do it, Kelvin won't touch me. He simply won't lay a glove on me," Till said at a media day in Nottingham, Friday. "But then it could go the other way and he could be victorious on that night. We'll just have to see. But yeah, if it's a third loss, at least I didn't take the shitbag route. I'm fighting the best.
"Dana tried to convince [me] not to take the fight. I was like, 'Why? Why?' so if it's another loss — which it won't be — so what?"
It's an interesting scrap for Till, who could find himself near the top of the 185 pound division instantly.. or find himself on a three fight losing streak.
UFC 244 takes place on November 2, and looks likely to be the biggest fight night of the year.
Comments
comments