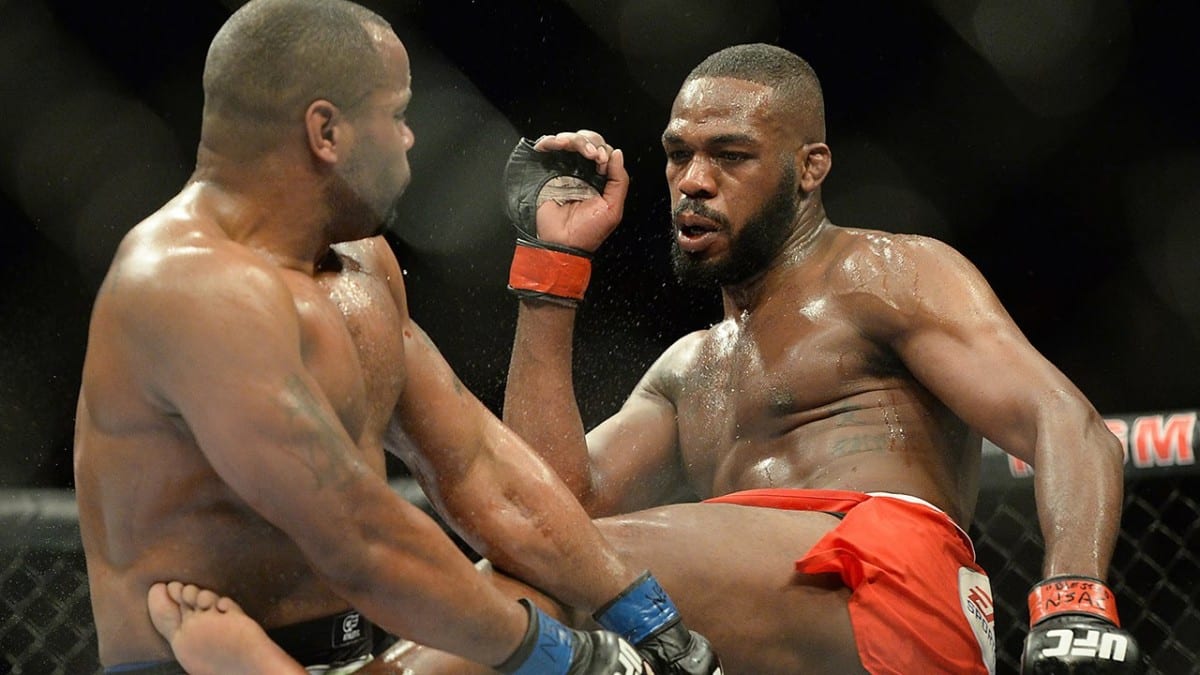 When both of their careers are all said and done, the rivalry between current light heavyweight champion Daniel Cormier and former champion Jon Jones will go a long way to defining both of their careers.
Despite being booked to face each other a number of times, injuries and suspensions have meant that Cormier and Jones have squared off just once in the cage — a bout which Jones won by unanimous decision.
With Cormier set to defend his strap against Anthony 'Rumble' Johnson in April, a win will likely set up another showdown with Jones who will become eligible to fight after his suspension expires this summer but, as Cormier said on The Luke Thomas Show and reported by MMAFighting.com, the extent of their rivalry is so extreme that Cormier would happily agree to face Jones over and over again until the day comes when he retires.
"I'd like to fight [Jon Jones]. I'd like to fight him all the time. I've always said that. If it was up to me I'd just keep fighting him over and over again", the light heavyweight champion said.
"I fight in April, July is when he comes back. If he wants to fight right back in July, that would be a pretty quick turn around for me… So he would essentially have to end up waiting for me which would put him more time on the shelf, or he would try to fight before."
The not insignificant challenge of Johnson stands between Cormier and Jon Jones at the moment but the champion says that, of the two, Jones presents a much more significant challenge.
"I'm not really worried about what Anthony Johnson does. I have to worry about what I do to prepare myself. If I can be completely honest with you, the only guy that I actually watch what he does – try to game plan for him specifically – is [Jon] Jones. Because I know that against the rest of those guys my skills will outweigh their skills in the fight.
"I have to be specifically prepared for Jones because his skill set is so diverse and so unique, whereas Anthony is a big puncher, a big kicker. There are ten guys in the division like that. You don't see many Jon Jones's. Every heavyweight punches hard like Anthony does. Every 205 pounder's fast. There are a lot of guys that mimic his type of style whereas there's only one Jones so I feel like he's the only guy that I specifically game plan for."
Comments
comments