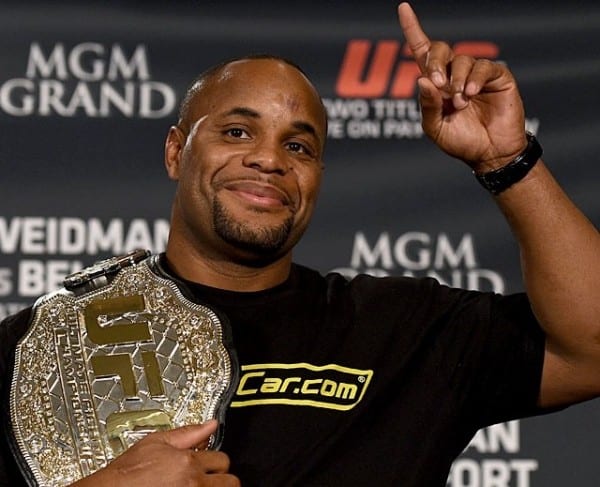 In mixed martial arts there are a few things that most fighters won't engage in with very much success. A war or words with Conor McGregor, for example, or a leglock battle with Rousimar Palhares.
Another is trading punches with Anthony Johnson.
Since debuting in the UFC's light heavyweight division back in April 2014, the former welterweight has become known as one of the heaviest punchers in the sport's history. His last seven fights in the octagon have yielded five knockouts and just one loss — a submission loss to current 205-pound title holder Daniel Cormier, who overcame Johnson's power despite bearing the full brunt of it within the first 30 seconds of the contest.
Overnight the UFC announced that the rematch between Cormier and Johnson has been set for the main event of UFC 210 in April and, speaking on the bout, Cormier has suggested that he is willing to trade leather with the sport's biggest knockout artist.
Speaking to UFC Tonight, Cormier said: "I get to go in there and fold up Rumble Johnson like a nice load of laundry. No wrestling. I'm standing up with Rumble Johnson. You say you're going to knock me – prove it to me on April 8th. I'll be waiting for you. I'm going to stand with this dude. What's the worst that can happen?"
What's the worst that can happen? Well, perhaps it's worth asking that question to Glover Teixera, Ryan Bader and Jimi Manuwa, DC?
Cormier is one of the finest pure wrestlers to ever compete in mixed martial arts and it's likely that he will revert to type if he feels the full brunt of Johnson's power strikes but if Cormier were to actually knock Johnson out?
Well, no better way to set up that rematch with Jon Jones when he returns in the summer.
Comments
comments