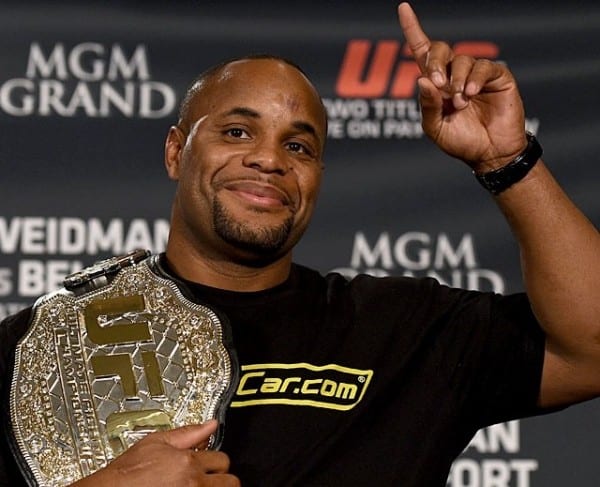 Dominick Cruz and Cody Garbrandt's personal feud has been fairly well documented, with the two going back and forth publicly with increasingly venomous barbs, all stemming back to a backstage confrontation at UFC 202.
The two came face to face, with Garbrandt attempting to get at Cruz. And perhaps, if light heavyweight champion Daniel Cormier wasn't there, he would have been successful.
"Dominick Cruz and Cody Garbrandt ran into each other when Cody was about to fight Takeya Mizugaki at UFC 202 in Las Vegas," Cormier said, speaking with The Independent. "Dominick and I were actually doing our co-commentary, which is right next to the Octagon. Dominick and Cody passed each other and both came face to face. Cody is in a nice suit and Dominick is in a nice suit. And these two guys are in each other's face now.
"Everyone just kind of stood back. It got to the point that I thought I had to get in the middle and separate those two guys. If it wasn't for me at UFC 202, I think Dominick and Cody would've fought in August because none of our bosses and TV crew was willing to actually get in the middle of two 135-pound men.
"I thought that was funny because these are big guys, these aren't little guys back there backstage. But they all stood there with their hands in their pockets not sure how to break it up and stop the fight. And I ended it up stopping it. I actually made them wait for UFC 207."
In the end, the backstage moment amounted to nothing, and instead the two will be facing off next Friday at UFC 207.
Comments
comments