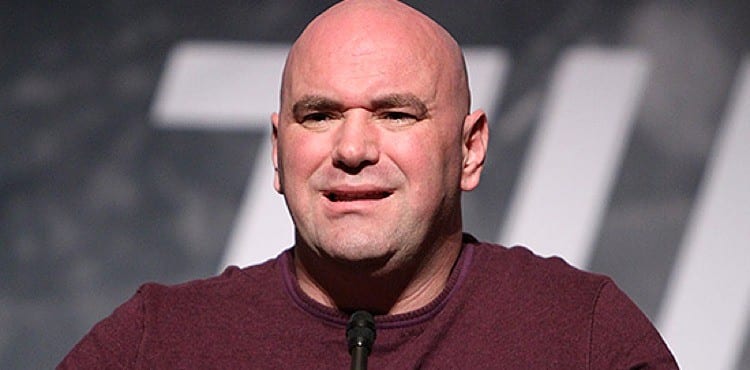 When Bjorn Rebney, Georges St-Pierre, Donald Cerrone and others announced the formation of the Mixed Martial Arts Athletes Association last week, a few of the men involved mentioned their nerves in regard to a response from the UFC.
Well, they might have a better idea of UFC brass feel now.
Appearing on the UFC Unfiltered podcast this week, UFC President Dana White responded to the formation of the new collective, and had special mention for his old rival Bjorn Rebney (who he has often referred to as 'Bjork').
"The only thing I need to know is the biggest scumbag in the history of combat sports — Bjork — is involved in this thing," White said. "There are three unions out there now all battling against each other. If you're a fighter, these guys are all looking to get in your pocket, it's another business where guys are going to make money. As a fighter, if this is what you wanna do, you gotta figure out who's hand you want in your pocket, and I guarentee you, you don't want Bjork's hand in your pocket.
"The one thing I do know, is this is scumbag who knows nothing about our business says 'oh, they only pay their fighters 8% of the revenue'. I hope you're talking about Conor McGregor. We're paying 8% of the revenue? you must mean Conor McGregor. Right, Bjork? You stupid motherfucker.
"Then he says, 'when I was promoter, I paid 53% of the revenue' — because there was no fucking revenue," White continued. "Yeah, you're paying 53%, there was no fucking revenue. If that's how we're going gauge this, back in the old days I was paying guys 250% of the fucking revenue. What a fucking piece of shit this guy is."
While White was obviously less than enthused with Rebney's involvement, and indeed the former Bellator promoters involvement has raised eyebrows, his position as president of the UFC means that it's more the fighters who could have something to be concerned about; although White attempted to play down those fears — for most involved.
"Not at all," White said, in regards to if he was angry at the five athletes. "Listen at the end of the day, here's the reality. The fighters can go out and do whatever they want to do. They're all grown men, man. And in life, we all have these paths to walk down, and this is what these guys… I'm a little shocked, I'll tell you this, that 'Cowboy' Cerrone didn't give me a call.
"He's only headlined three fights in here career, never held the title in the WEC, never held the title in the UFC, right? And a couple years ago, he was on his boat and gets into a beef with a guy on another boat. Who does he call? He calls me? What do I do? I go out and find the best criminal defence lawyer, and spend over $100,000 of my own money for Cowboy Cerrone.
"So when I see Cowboy standing up there, I'm like 'oh really? okay'."
Oddly, four out of five of the athletes involved have fights in the next three weeks. Cerrone and Tim Kennedy fight this weekend at UFC 206, and Cain Velasquez and T.J. Dillashaw have bouts at UFC 207 on December 30.
It'll be interesting to see if any use their fight week media time to promote the MMAAA.
Comments
comments