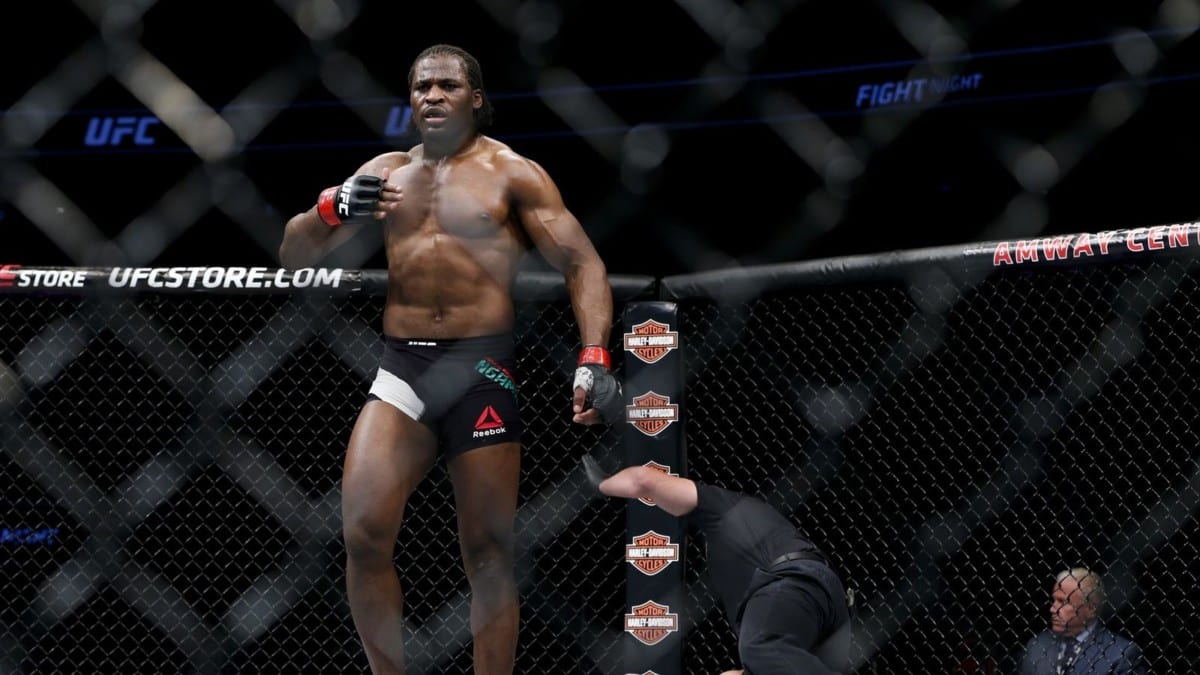 Francis Ngannou hasn't just impressed the fans, he's also got the UFC brass excited. The Frenchman faces UFC icon Andrei Arlovski tomorrow night at UFC Denver, and the bout has all the potential for fireworks.
And one person who plans on watching intently is UFC president Dana White.
"'The Pitbull' has been around a long time," White said, speaking with Megan Olivi backstage at Friday's weigh-ins. "Obviously, Arlovski is a legend in this sport, a legend in the heavyweight division. Francis Ngannou will be. I believe that this guy has the potential to become the heavyweight champion of the world. I also believe he has the potential to hold that title for a very long time."
Part of what draws eyes to Ngannou is his physical presence. 6'4 and weighing in at over 250-pounds, Ngannou is an athlete the likes of which heavyweight rarely sees — a fact White is well aware of.
"I don't know if in the history of the UFC we've ever had a heavyweight champion like Ngannou who actually looks like [that]," White said. "If you put this guy Ngannou next to.. put him side to side with NFL players. Put him side by side with the heavyweight boxing champions throughout history. This is a massive, massive guy."
Something former light heavyweight Brian Stann will attest to.
Comments
comments