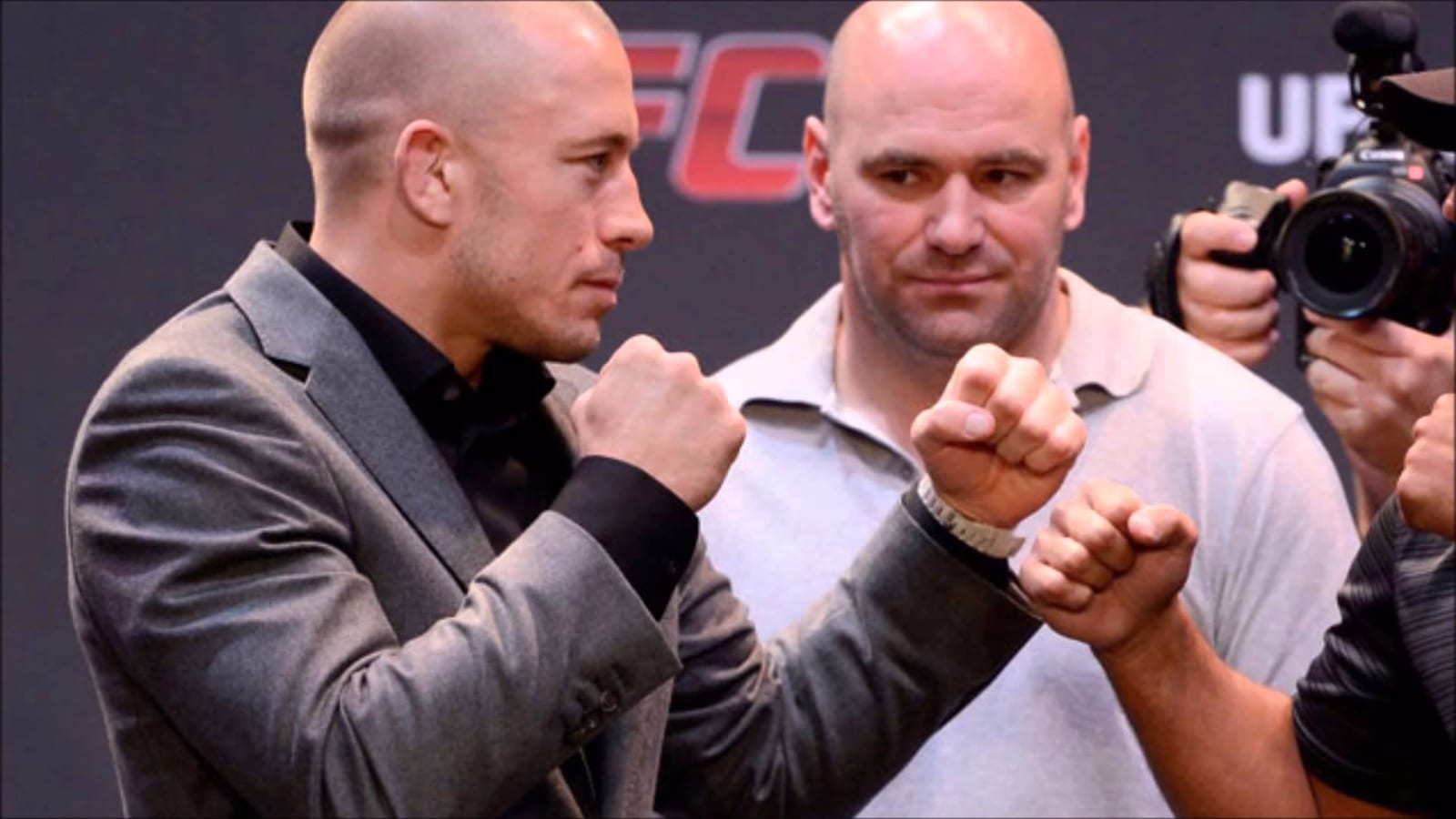 It seems when Georges St-Pierre predicted the UFC would be hesitant to grant him a title shot at 155-pounds, the MMA legend wasn't wrong.
On Monday this week, St-Pierre revealed the fight most interesting to him, and the contest most likely to get him out of his most recent hiatus, is a bout with UFC lightweight champion Khabib Nurmagomedov. Speaking on the Ariel Helwani MMA Show earlier this week, St-Pierre said: "(Nurmagomedov) is a great champion and, in terms of legacy, I can't think of a better fighter right now who has a better legacy than Khabib," although stopped short of saying it could actually happen.
In St-Pierre's mind, the UFC would be reluctant to let the Canadian fight for world title gold in a third division after he vacated his previous two belts in both the welterweight and middleweight divisions.
According to UFC president Dana White, St-Pierre is on the right track — although he stopped short of saying it's because he doesn't want St-Pierre leaving with another title. Instead, White stated his belief in an interview yesterday that St-Pierre hasn't warranted a championship shot in a division he's never fought.
"How does Georges St-Pierre jump over all the guys fighting in that division to face Khabib?" White said, speaking with ESPN. "Just because all of a sudden he wants to come out and fight this guy — he doesn't get to do that. If Georges St-Pierre is serious, listen, I'll give you a fight with one of these guys in the top five. If you win, you'll be in position for a title shot.
"We don't even know if Georges St-Pierre can make 155 pounds. You know what I mean?"
Comments
comments