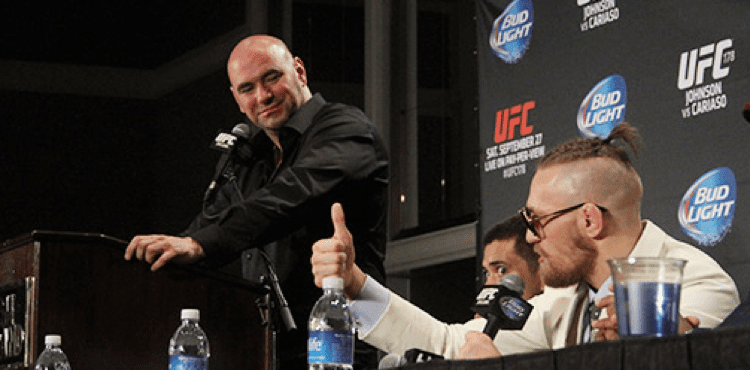 When Conor McGregor announced his impending fatherhood in the post-fight press conference at UFC 205, it left a sense of uncertainty in the air.
With his constantly being under the public eye, McGregor made it clear he didn't savour the idea of bringing a baby into that environment, and planned to wait and see how his life changed with his child's arrival.
However, as one of the most active fighters in the UFC, most people expected to see McGregor return to the cage sooner rather than later.
According to UFC President Dana White though, fans may have to be prepared to wait before the Foggy Dew hits arena speakers again.
"He won't fight before May," White said, speaking to the LA Times. "His girl [Dee Devlin] gets super stressed out when he fights. He doesn't want her having any of that stress while she's pregnant. He's good. He should take time off. He's been fighting nonstop. Nothing wrong with him taking time off. It's good for him and her and it's good for the baby."
While many suggest — with evidence — that a McGregor-less UFC could potentially cause a drop in business, White remains optimistic.
"We've done this for 16 years, with a lot of big stars who couldn't fight or moved on – Chuck Liddell, Anderson Silva, Georges St-Pierre," White said. "There's not a day in this office I don't get the question, 'What are we going to do about this guy?' Every day I turn around, I've got a reporter saying we've peaked."
While that may be the case, McGregor's success (breaking the UFC's pay-per-view record three times in this calendar year alone) will be hard to replace.
Comments
comments