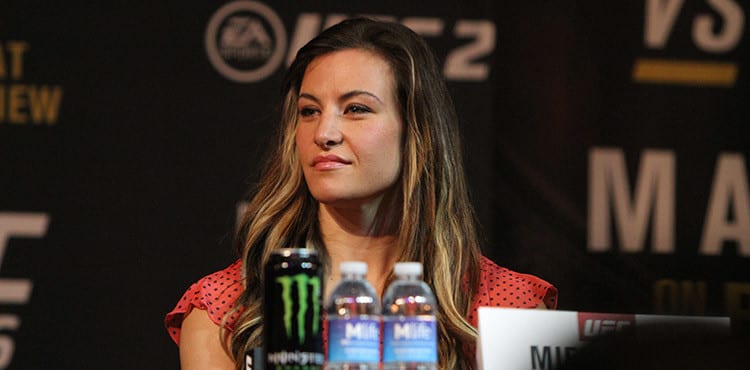 One of the most respected careers in women's mixed martial arts came to an end at UFC 205 in Madison Square Garden last month when former bantamweight champion Miesha Tate announced her retirement in the cage after dropping a decision to Raquel Pennington in New York.
Speaking to The Fight Network, as reported by MMA Weekly, during UFC 206 fight week, UFC President Dana White confirmed that Tate's retirement doesn't mean she'll be stepping away from mixed martial arts entirely — in fact, you will probably end up seeing a lot more of her than you had before.
Tate, White said, will move into an analyst role with with Fox Sports, the UFC's broadcast partner in the United States. Tate revealed during a media tour in Melbourne last month that a job with Fox was her number one aim after calling time on her fight career and it appears that she has got her wish.
Speaking to the media at UFC Fight Night 101 in Australia, Tate said: "I've just transitioned to more of promoting events and I still want to be involved. Actually, you may see more of me now."
"It looks like something will come to fruition with Fox at some point. So I'll just kind of see how that all unfolds."
Dana White confirmed Tate's new role when pressed by The Fight Network's John Pollock. "She's got a job with Fox", White said.
Meanwhile, Tate won her first post-UFC engagement on Sunday night defeating Jessica Eye in grappling competition at Submission Underground 2 after the referee called a halt to the contest after Tate locked in an armbar.
Comments
comments