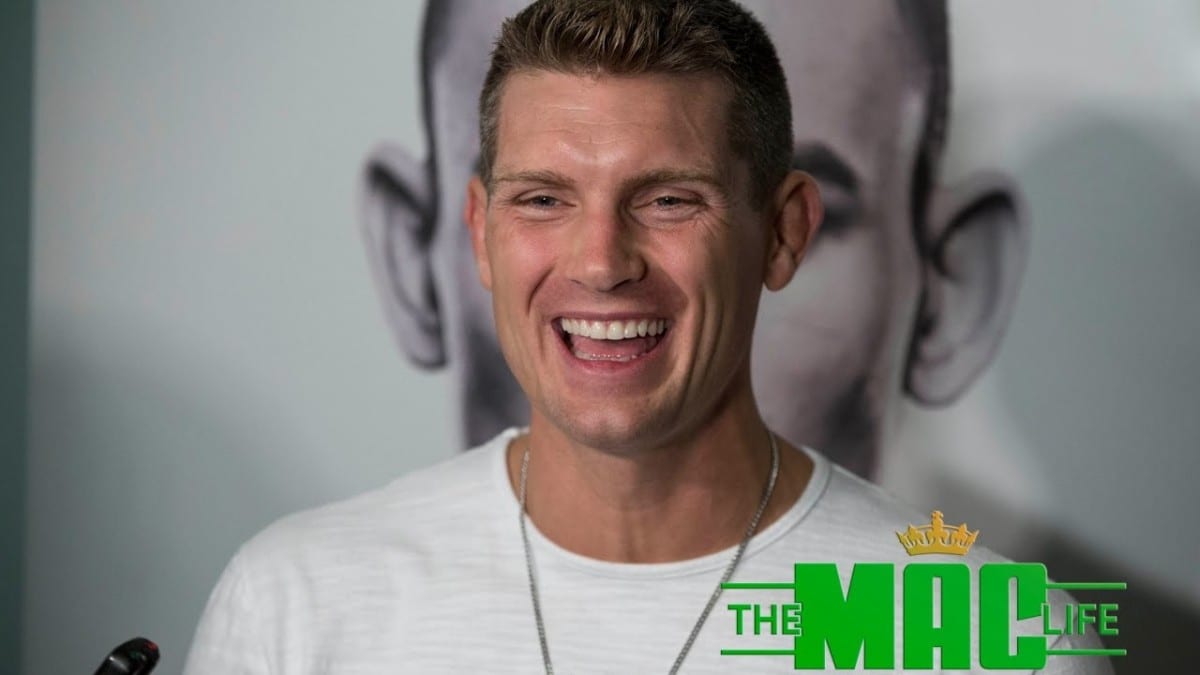 It's difficult to get any sense of resolution from last month's welterweight title bout between Tyron Woodley and Stephen 'Wonderboy' Thompson in Madison Square Garden. The match-up, one of three title fights at UFC 205, was ruled a majority draw after some initial confusion in the cage as to the result and left both fighters unsure as to what was next for them.
Woodley has been chasing a high profile welterweight title defense against either Georges St-Pierre or Nick Diaz, while a win for Wonderboy would have seen him embark on a title run of his own.
All signs point to the UFC booking a rematch between the two, with top contender Demian Maia — the consensus next challenger to the title — left in temporary limbo as to when he will receive his shot at gold.
Thompson, though, maintains that he is next in line once more.
"I think I'm the next guy", Thompson told TheMacLife.com at UFC 206 in Toronto. "Like you said, we have unfinished business. There was no winner of the fight, so let's just say it didn't even happen. I feel I'm the next guy, I'm the number one contender. I'm the right guy to go out there and face him again."
It is always an interesting scenario when two fighters face each other for a second time in the cage and even more so in this case, given that there was no winner first time around. Both Wonderboy and Woodley have logged 25 minutes in the Octagon with each other and it is invaluable experience to know first-hand the dangers and problems your opponent brings into the fight.
For Thompson, the major take away from the time he spent in the ring with Woodley was just how physically strong the welterweight champion is.
"Something I am going to change is walking around at a heavier weight", Thompson explained. "I was walking around too light — 182. I thought the cut was going to be easy, which it was, but when I rehydrated I only got back up to 178 which is very small if you're facing off with a powerful guy like Tyron Woodley.
"I definitely felt his power out there. I just felt too small. I'm definitely going to go back and walk around at a heavier weight. Next time you see me I'll be stronger."
Comments
comments