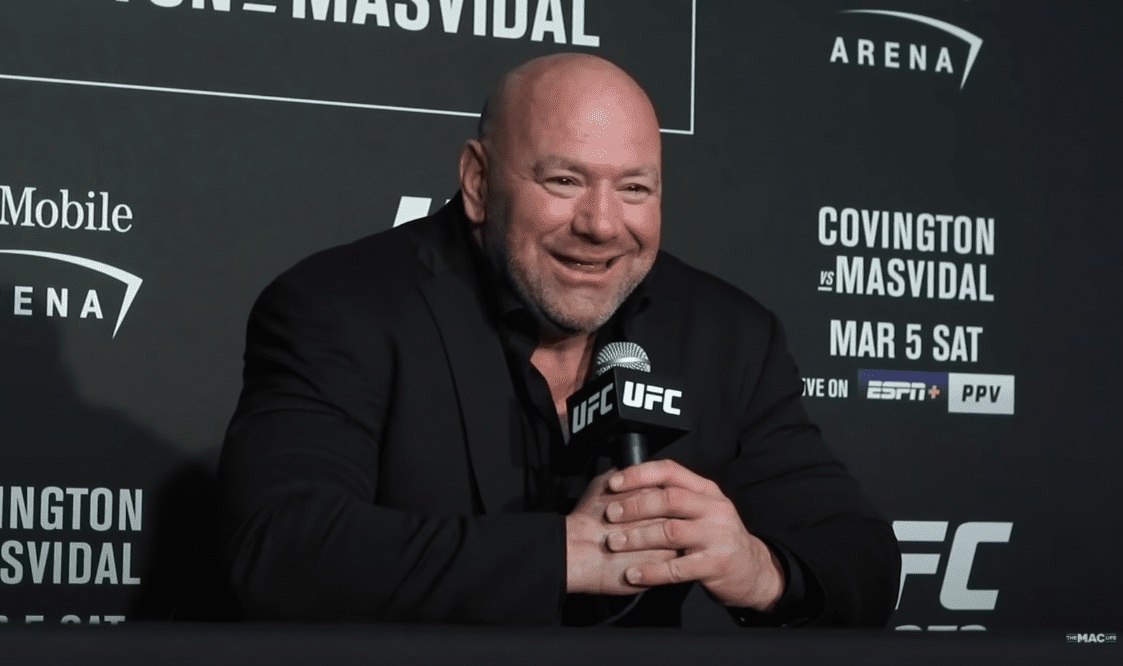 Dana White, in summing up arguably the top contender to Kamaru Usman's welterweight crown, admitted that, yes, Colby Covington is a pr*ck — but he's a damn good pr*ck.
Covington earned a clear-cut unanimous decision win against arch-rival Jorge Masvidal in Las Vegas on Saturday night to confirm his status, for now at least, as easily the second-best welterweight on the roster behind current champ Usman. Covington's status on the ladder of contenders is complicated by the only two defeats he has suffered in the last seven years coming against the man he is chasing at the summit of the division.
And speaking to the media after the event inside the T-Mobile Arena, White said that even after Covington's win he is unsure about how this impacts the top of the welterweight division.
"I don't know, that's a good question," White said to the media, including The Mac Life, of where both Covington and Masvidal stand now. "We knew tonight, whoever lost, 'What would be next?' and 'Where would they go?' And I don't know, sitting right here, right now, I don't know. On either one of them, even Colby, who won.
"The thing is too is that after a while no matter how much you hate [Covington], you've at least got to respect him," White said. "The guy keeps winning fights and he's a tough dude. I don't know if I've had any bad words to say about him," White continued when asked about past criticism of Covington. "I said he's an a******. He's an a******. Anybody disagree with that? He would probably even agree with that. No, I respect the kid."
But the reality, White says, is that if he keep winning and knocking other contenders off their perch, a third date with Usman is inevitable.
"Listen, if he stays at 170, he keeps winning, you've eventually got to give the kid a shot [at Usman] again," he said.
Comments
comments