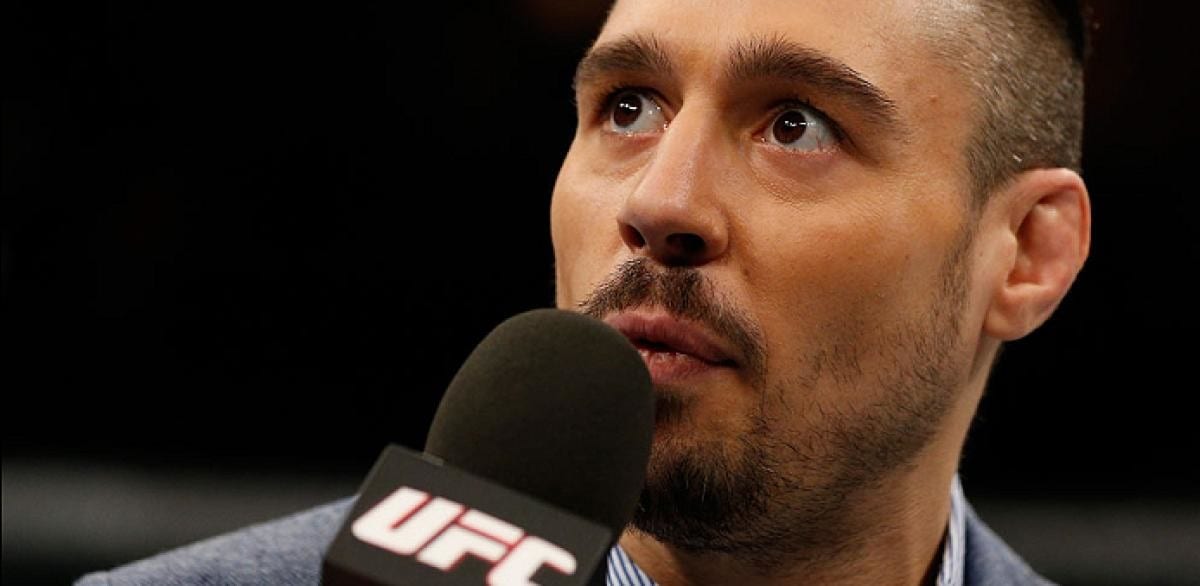 In latter years, Dan Hardy has become known as one of the best analysts in the fight game. In tandem with John Gooden, Hardy has become the voice of the UFC's European events but this new facet to his career is a recent one.
Hardy, a former number one contender to the welterweight title, was forced to step away from the sport after being diagnosed with a heart condition called Wolff-Parkinson-White syndrome which prevented him being granted a license by the various sporting commissions in the United States.
Now, though, and with his health issues potentially coming to an end, 'The Outlaw' is beginning to look towards the octagon once again. The Nottingham native was the recipient of a call-out from Mickey Gall following his win against Sage Northcutt earlier this month — an offer which Hardy declined — but says instead that if he does return, it will be against a fellow MMA veteran.
"I'm going through more tests in January and hopefully I get some good news", Hardy said on Ariel Helwani's MMA Hour this week and reported by MMAFighting.com.
"The doctors that I'm going to see have already seen my test results from back when I was testing for the Matt Brown fight, and I don't know what the news it going to be. I'm open to either way."
"This will be the one," Hardy continued. "So I'm going in, it's two days of testing. I'm doing pretty much everything I need to do to find out where I'm at, not only for my fight career, but with my health as well. It's a weird thing. It's a weird thing to be told that all of a sudden there's something wrong with you, when I've had no symptoms or issues or side effects or anything. I pushed my heart more than most people ever will and it's never failed me."
Now considered one of the best behind the microphone, Hardy still harbours a strong ambition to get back into the cage but says that he will be at peace with himself regardless of the news he receives from his doctors in January. But the principle desire is to fight again and scratch that itch he's had for the four years that he has been on the shelf.
"Because I love it. It's as simple as that, I love it," Hardy said. "Dana (White) said the same thing to me. I've spoken to him a few times and every time he says the same thing, it's like, 'why the f*ck would you fight again? You've got a job for life.' I get it. I totally get it, and I'm totally appreciative of where I'm at."
Comments
comments