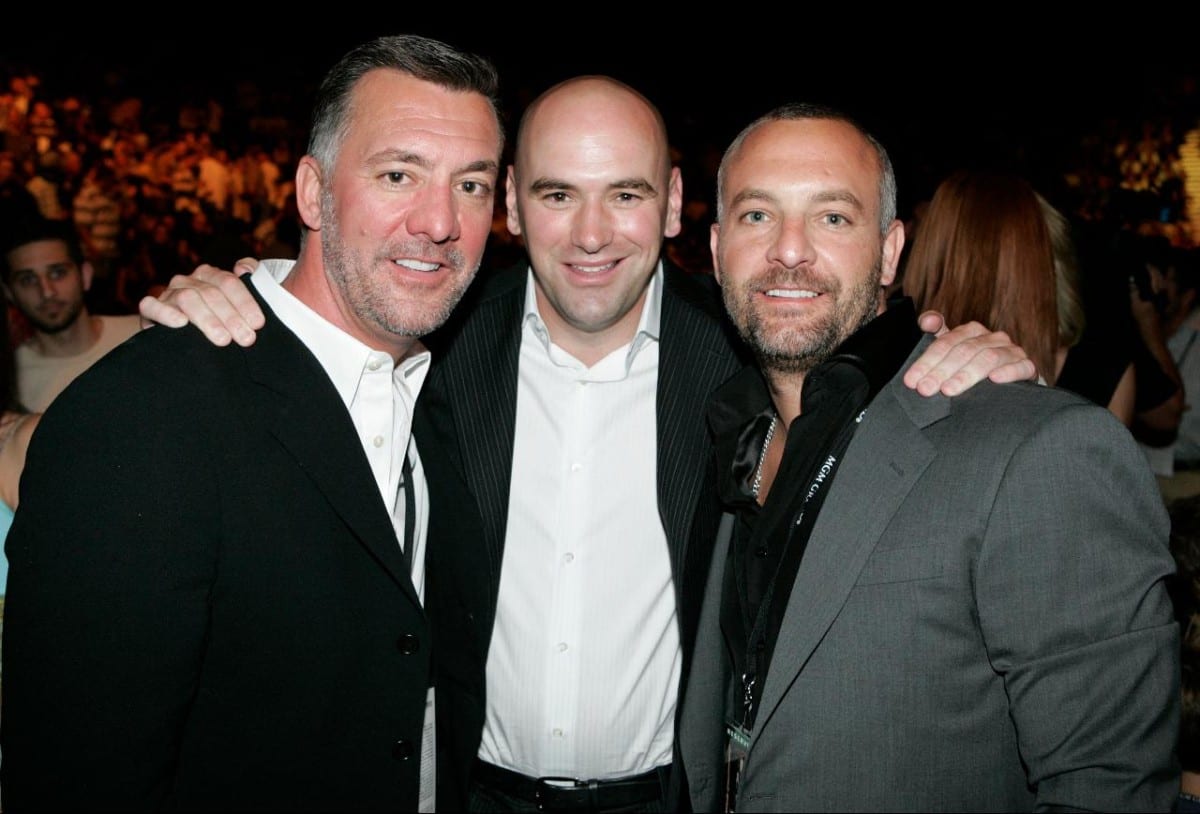 Now that 2016 is nearly over, and it's time for reflection. Looking back, it's been quite the year for MMA; legalisation, repeated broken records, a sale for $4 billion… there's a lot to digest. As such, leading up to Christmas, TheMacLife.com will be revisiting the twelve biggest stories (good and bad) from the past twelve months.
Arguably this could well turn out to be the moment on this list with the longest impact in mixed martial arts.
When rumours of the UFC sale started to emerge ahead of Summer this year, most were skeptical. To imagine the promotion without the Fertitta brothers at the helm with Dana White seemed impossible, particularly with the sport seeming to get bigger and bigger. Then, just a day following what was supposed to be the biggest event in the sports history (UFC 200), the company was sold from Zuffa LLC. to WME/IMG for an estimate $4.2 billion — the biggest deal in global sporting history.
The news was met with shock on different levels.
To imagine the UFC, which until this year, has only flirted with the mainstream being worth such a phenomenal amount of money was shocking. To imagine it would actually be sold at all was even more so. While Dana White remained on, the Fertitta brothers, the men who bought the UFC and transformed it from the "just bleed" days, did not.
The buyers (and new owners), were a group made up of Hollywood talent agency WME/IMG, whom White and Lorenzo Fertitta both pointed at as possessing the ability to take the sport to a level further than they.
But life under the new regime remains unclear.
There has been no public comment by the new owners, and the once existing (mild) transparency in UFC running has evaporated. Indeed, even with their own fighters, it appears the new owners (such as Ari Emanuel) don't consider open communications of key importance.
Combine that with large numbers of staff cuts, and a sudden penchant for repeated introduction of various interim titles and plenty of fans have voiced concerns.
But, with this time of year being one for reflection, perhaps the sale was best addressed by Dana White himself, who said earlier this year:
"No matter what happens from here, no matter what Ari and I do, no matter how big this thing gets… Nobody from here on out, throughout the history of this sport forever, will have contributed more to this sport than the Fertitta's have."
Comments
comments