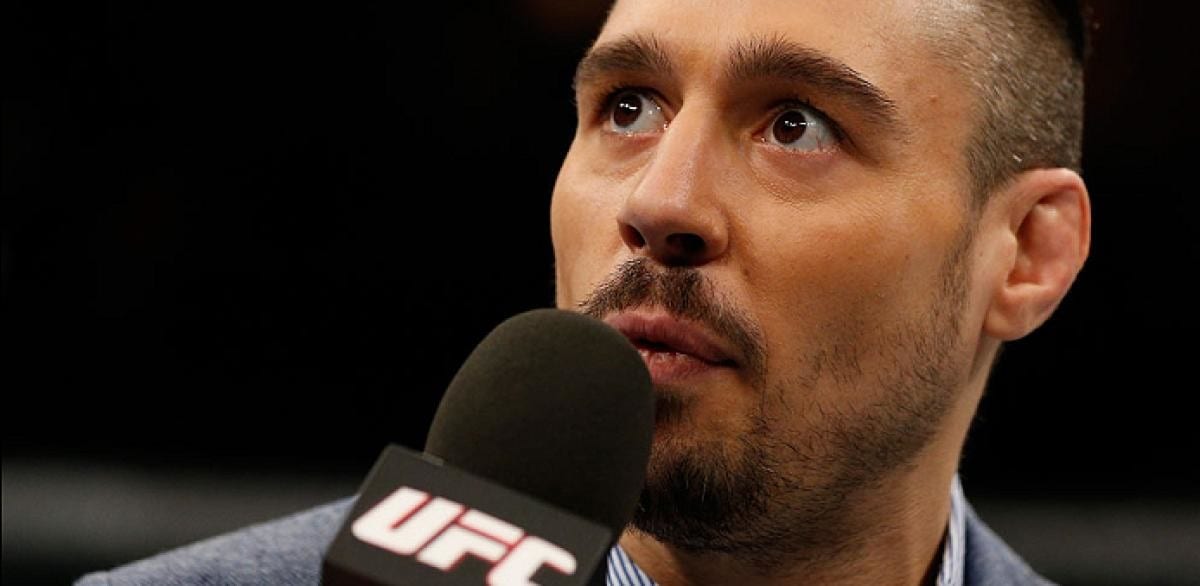 When Mickey Gall defeated Sage Northcutt at UFC on FOX 22, most people watching knew the 24-year old had an idea in mind of who he wanted to fight next — after all, he's had one after every other contest he's fought.
But when Gall took the microphone and called out veteran-on-hiatus Dan Hardy, most were surprised by the choice. Especially Hardy himself.
"I almost spat my tea out of my mouth when I was watching it," Hardy said on MMAFighting's The MMA Hour. "It was like four o'clock in the morning when I was watching, and I just wasn't expecting it. I appreciate the callout. I appreciate the respect that you've shown me. But I've never fought anybody with less than eight fights, not even in my first pro fight. It's just, we're in different phases of our careers.
"I'm not looking at knocking off a future contender that I'm possibly going to commentating for in the future. And at the same time, if I was going to fight, I want to fight a veteran. I want to fight someone who's had 20, 30 fights, who's matured in their game and is sure of their fighting style, rather than someone who's still developing. I like to see the development of these young fighters and I don't want to interfere with that in any way. I'm 10 years older."
While Gall did make the decision to call out Hardy, he did know it was something of a long shot, even acknowledging as such in the post-fight press conference. Hardy hasn't fought since September 2012, and was diagnosed with a rare heart condition.
While that issue seems to be getting past him, Hardy has no intention of taking fights than against veterans similar to himself.
"I don't want to beat up a kid that I'm enjoying watching. There's a lot of older guys out there who have matured in their style, they know their fighting style, they know their capabilities, and there's a lot of fighters out there that I would be motivated to fight. And Mickey is a kid. I appreciate where he is in his career. He's had four fights and he's an exciting prospect for the future. I don't want to play a part in that, being a burden in his career in any way."
But, despite turning down the challenge, Hardy was by no means offended. Far from it.
"I think he's realistic," Hardy said. "He said in the post-fight press conference that it was a bit of a haymaker, a bit of a wild callout, and I appreciate that. It surprised me, but I appreciate that. It was very respectful of him. I don't think it was done in bad taste in any way. I wasn't offended by it. But you know, there's 100 guys on the UFC roster who would be much better opponents for him right now."
Comments
comments