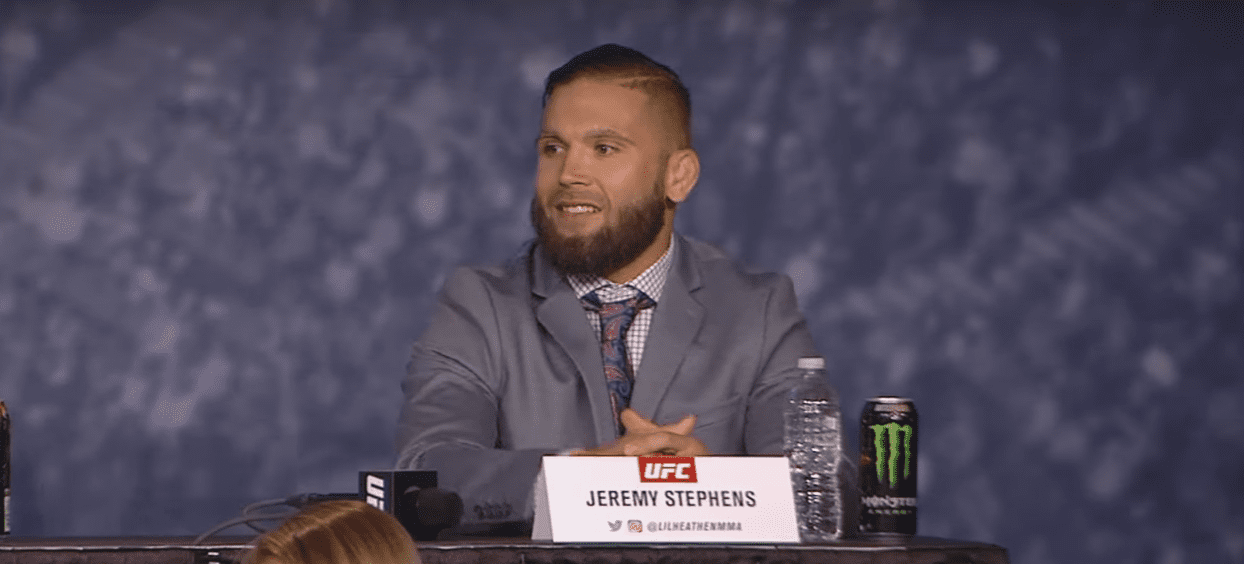 Conor McGregor's roasting of Jeremy Stephens has been applauded by Jimmy Kimmel.
At the UFC 205 press conference, the hard-hitting featherweight took a chance at getting his name out there by interrupting a question meant for Conor McGregor. Instead, thanks to some infamous Irish wit, Stephens has ended up going viral, with U.S. talk show host Jimmy Kimmel airing the clip on his show.
Conor McGregor's 'Who the f*ck is that guy?' moment from the #UFC205 press conference made it on Jimmy Kimmel. pic.twitter.com/ivg0rJs9UN

— Chamatkar Sandhu (@SandhuMMA) September 29, 2016
Maybe the "talk" isn't as easy as it looks after all.
Stephens and McGregor both appear on UFC 205, Nov. 12. Tickets go on sale tomorrow.
Comments
comments