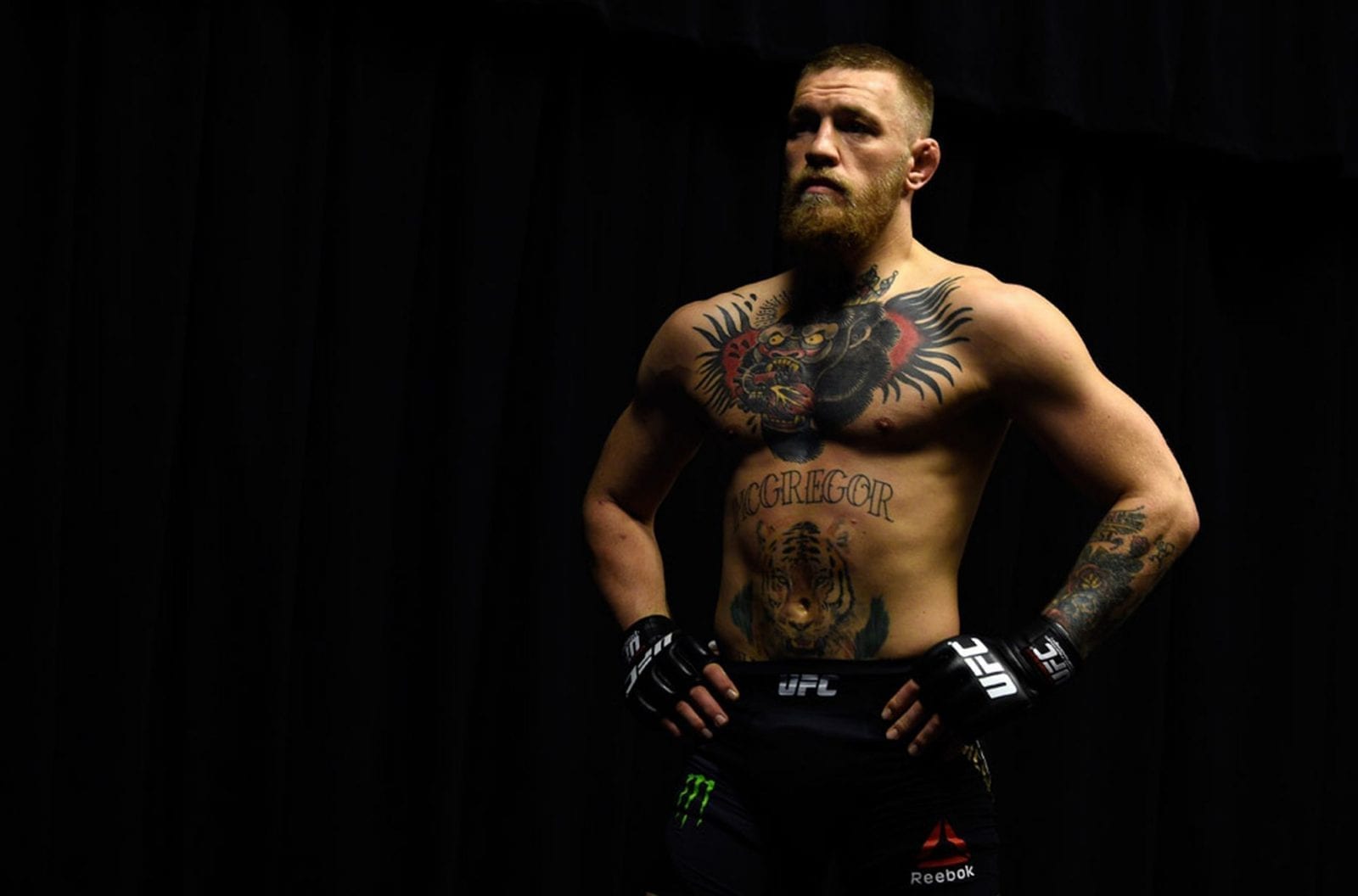 An hour after exchanging bottles with UFC 202 opponent Nate Diaz, Conor McGregor was interviewed on ESPN's SportsCenter.
Some may have expected further controversy, but in fact, when asked about the bottle throwing incident, McGregor was dismissive.
"I see it as handbags, they walked out shouting, talking,"  McGregor said. "But what, what was it? We're here ready to fight, we're ready for war. Let's bring it."
At the presser, McGregor was more relaxed than past appearances. A symptom, it seems, of his readiness to get into the cage.
"I'm here to fight," McGregor said. "I'm not here to talk and do these stupid press conferences that they keep trying to get me to do. I'm here to fight.
"I said to myself [after UFC 196], "you know what, the time now is for me to focus and do what I came in here to do". I came here just to fight. I didn't come here to do all the other stuff. I'm signed and paid to fight, so that's it.
With fight night just three days away, the UFC Featherweight champion was also asked about his new and improved approach to the upcoming bout.
"I brought in heavier bodies," responded McGregor. "I've been sparring middleweights this entire camp. We're prepared for his weight, we're prepared for his durability. That's it. His experience, his durability and his weight. That's it, that's all he has on me, and we have prepared accordingly in camp, and I am ready."
UFC 202 takes place this Saturday on August 20 at the T-Mobile Arena in Las Vegas, Nevada.
Comments
comments