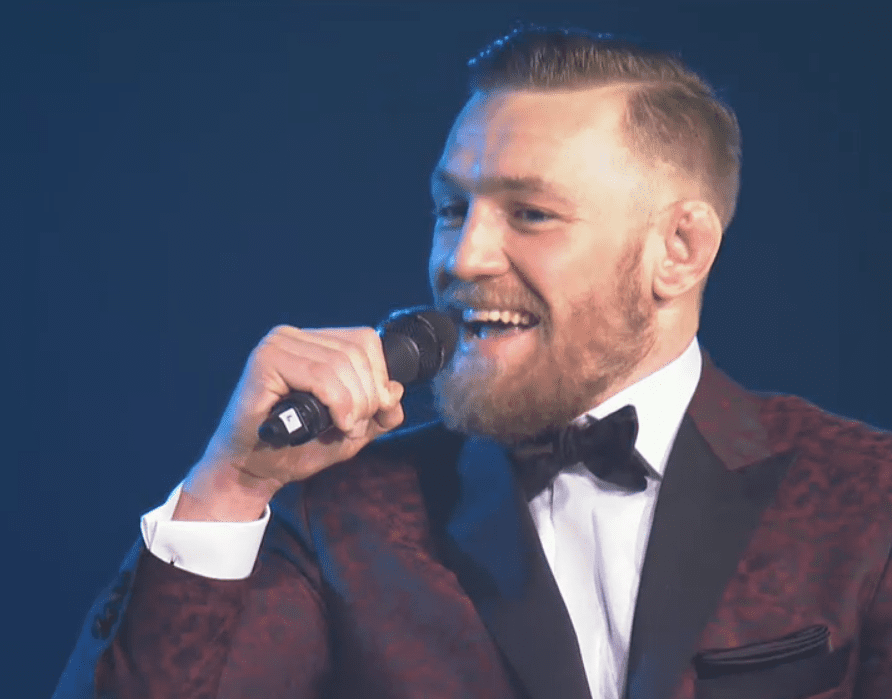 While many like to think Conor McGregor and the UFC are at constant loggerheads, with angry texts being exchanged between McGregor and UFC President Dana White a daily occurrence, that doesn't seem to be the dynamic these days.
While McGregor does indeed seek to make a mega fight with Floyd Mayweather happen in a boxing ring, which some consider to be a sign of an issue between the Irishman and the MMA promotion, McGregor says that's simply not the case.
Speaking at "an event with" event last week, McGregor disregarded any ill feelings that some suggested could be there after the UFC stripped his featherweight belt and created not one, but two interim titles in his absence.
Instead, McGregor stated he simply knows the aspect of business, and — more importantly — he knows the relationship he shares with UFC brass.
"I handle my business, they handle their business, when we come together; we do great business," McGregor said. "I've been in constant contact with Dana, I love Dana. Dana's a cool motherfucker, we've done great things together and we will continue to do great things together."
While it's true that McGregor has yet to speak with WME/IMG bosses, something that had been a point of contention for him in the past, it appears the UFC lightweight champion has moved on from that concern.
Instead, he preferred to make time and voice his appreciation for the business that the UFC and he have been able to create together, making a particular point of appreciating the Fertitta family.
"The Fertittas are legends. You will never see a play like that, where they roll in and buy a company for $2 million, and turn it into a $4.2 billion. That is like, insane.
"I still keep in constant contact with Lorenzo. I was speaking with Lorenzo today, I'm gonna head out to Las Vegas to settle somethings and I'm going to meet Lorenzo when I'm out there. Listen, they are dons."
Comments
comments