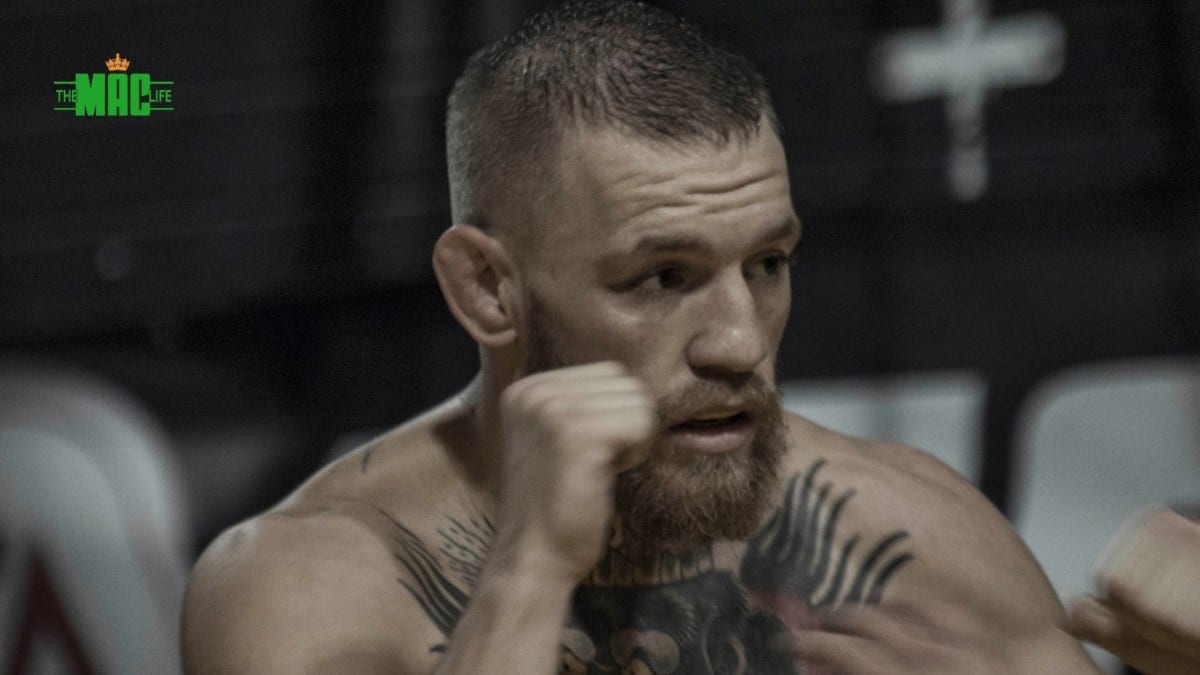 At UFC 205, Conor McGregor will face Eddie Alvarez for the UFC lightweight championship.
Alvarez, who defeated Rafael Dos Anjos for the belt back in July, has been around the MMA game for some time, and has recent wins over former champions Gilbert Melendez and Anthony Pettis. As the fight approaches, Alvarez has been doing his best to garner attention by spouting off about his opponent, recently claiming that all McGregor has "is that left hand."
Yet, for McGregor — the man usually hurling verbal barbs — the Philadelphia native offers nothing more than an obstacle on the path to greatness.
"[He doesn't matter], he just has the belt," McGregor said in the latest MacLife video. "He just has the belt. That's it. That's the only reason he's there."
The fight between the two almost didn't happen.  As the UFC 205 press conference approached, there was a notable gap at the top of the card, and many pointed to another potential disagreement between the Irishman and the UFC, similar in vein to UFC 200.
In actuality, McGregor had been ready for the bout some week prior, with his eyes firmly on fighting in New York and setting history.
UFC 205 takes place on November 12 at Madison Square Garden in New York City.
Comments
comments