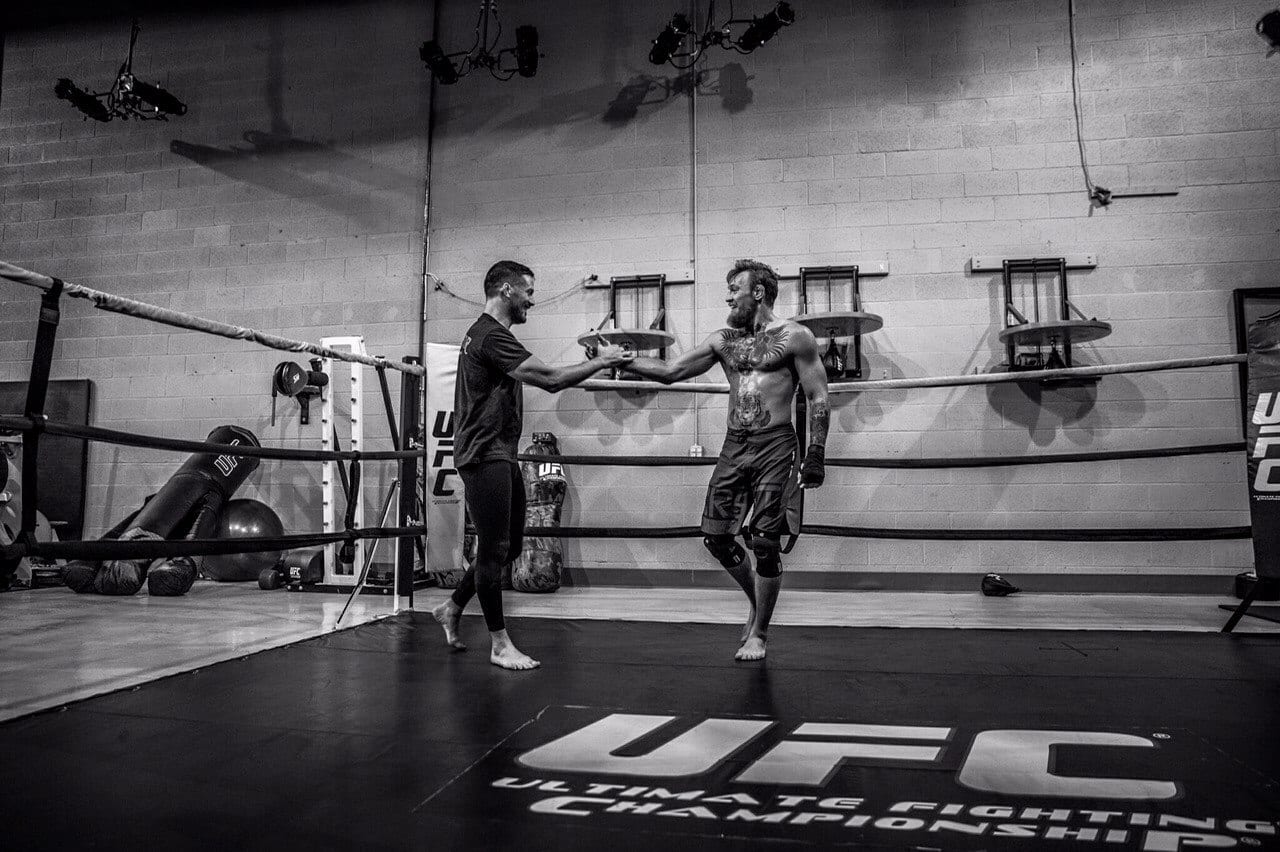 In the lead up to UFC 202, much was made of Conor McGregor's training regiment.
As seen here on TheMacLife.com, McGregor worked intensely on his cardiovascular training, as well as bringing in larger boxing focused training partners to replicate the style of opponent Nate Diaz.
The high profile camp's success has left many wondering if it'll become a regular occurrence for the Irishman, who's pre-UFC 202 mantra was about being focused on oneself, not the opponent.
According to McGregor, it's back to the basics.
"The last fight I trained very specific," McGregor said. "Six foot, tall, rangy southpaws in the middleweight to light heavyweight range, that's who I trained with for the last contest. For this one, we've gone back to five foot seven, stocky, stuffed wrestlers with mediocre boxing. That's what I'm going up against.
"We've got solid wrestlers. That is a body type that is very easily found. I've been facing this sort of opponent, the body type, the attacks and that style my whole life so it's easy. It's a lot better for me. It's handy. I don't have to source out these taller, southpaw guys that react in certain ways. There are a million opponents that replicate this next opponent's style."
Although technically it's a return to an older fashioned fighting style, McGregor did mention that he intends to continue with the cardiovascular aspect that enabled him to go five rounds with Diaz. It's also the first time McGregor will fight at 155 in the UFC, meaning fans will see him at what is arguably his optimum weight for the first time.
"We've continued on the cardio vascular training I've been doing and monitored that closely," McGregor said. "Now that my body fat is dropping I'm getting a lot leaner. I'm making 155 pounds [this time], before I was making 170 pounds and I was stuffing my face to get to 168. Now I'm at 155 I'm shredding out nicely  and I find that my V02 max has improved very much so. I'm feeling good."
UFC 205 takes place on Nov. 12, at Madison Square Garden in New York City.
Comments
comments