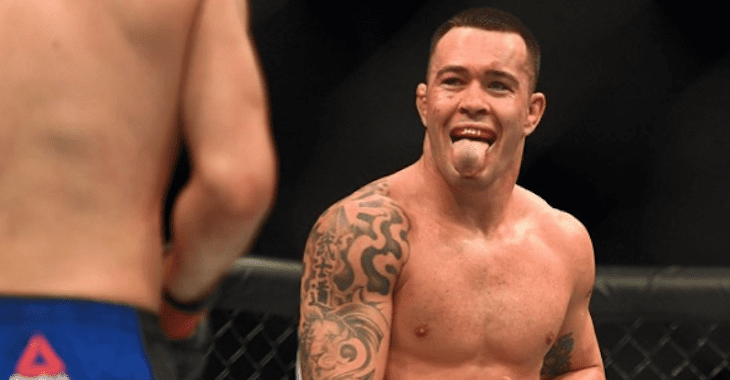 While they've been friends for years, when it comes to UFC title contention, Colby Covington believes it's him and not Jorge Masvidal who deserves the next shot at Kamaru Usman's gold.
Covington meets Robbie Lawler this weekend at UFC Newark to fight for a number one contendership that was at one point already his. Should he win, he'll almost certainly go on to face Usman for the welterweight title. Should he lose, and it's entirely possible that teammate Masvidal — who is riding a huge wave of momentum after knocking out Darren Till and Ben Askren — could slide in as number one contender.
Whatever the status of their friendship, however, Covington seems to have got passed trying to dance around the issue, and is sure it's he, not Masvidal, who should be in this conversation.
"Look at his resume, look at mine. He's on a two-fight win streak," Covington said, speaking with Mike Bohn of MMAJunkie. "He's 2-2 in his last four fights, so you're going to give a 50-50 fighter a title shot? That doesn't really make a lot of sense."
In spite of reports the two are no longer training alongside each other at American Top Team as a preparation in case they'll have to fight, Covington is still quick to point out they remain friends. Sort of.
"We are one of the greatest duos in MMA history," Covington said. "We're the Batman and Robin of MMA right now. Of course, I'm Batman, and he's Robin, but it's a dynamic duo, and we're doing great things in the sport. But he's going to sit back while I get my undisputed title shot."
Comments
comments