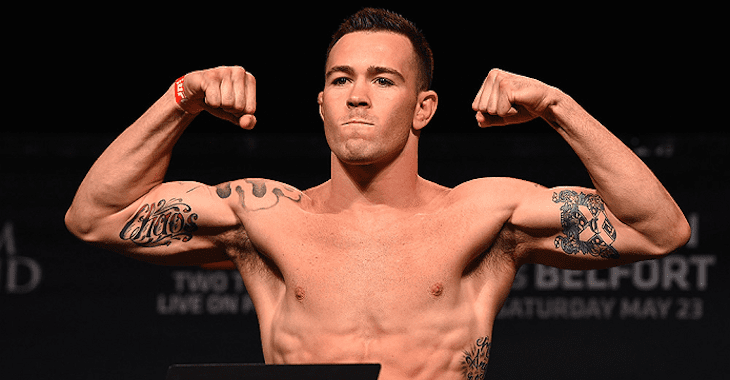 Ahead of Saturday night, Colby Covington talked a lot. Like, a lot, alot. However, he did what you're supposed to do — and he won.
Facing off with Demian Maia, Covington wasn't given much of a chance in the oddsmakers books, but that didn't seem to affect him in the slightest. Interestingly, most assumed the fight would be a grapple-heavy affair, with Covington's wrestling pitted against Maia's elite jiu-jitsu.
Instead, most of the contest took place on the feet, with intermittent takedown attempts by Maia that were completely stuffed by Covington. In the striking, Maia found early success, but clearly tired in the second, and allowed Covington to pile on the pressure and defeat the #3 welterweight fairly handily by judges decision (29-27, 30-27, 30-26).
But the real drama came after the final bell.
Given the microphone for his post-fight victory, Covington doubled down on his prior remarks about the country of Brazil, as well as those about welterweight champion Tyron Woodley.
"I should have knocked him out," Covington said. "Brazil you suck, you're a bunch of filthy animals. Woodley where you at? I'm coming for you, if you don't open the door, I'm gonna knock it in, and I'm going to take what's mine — that welterweight belt."
😳#UFCSP @ColbyCovMMA pic.twitter.com/PonZgbOSTH

— UFC (@ufc) October 29, 2017
— Tyron T-Wood Woodley (@TWooodley) October 29, 2017
Unsurprisingly, Covington was escorted out of the Octagon to a shower of bottles, boos and general Brazilian anger.
Comments
comments