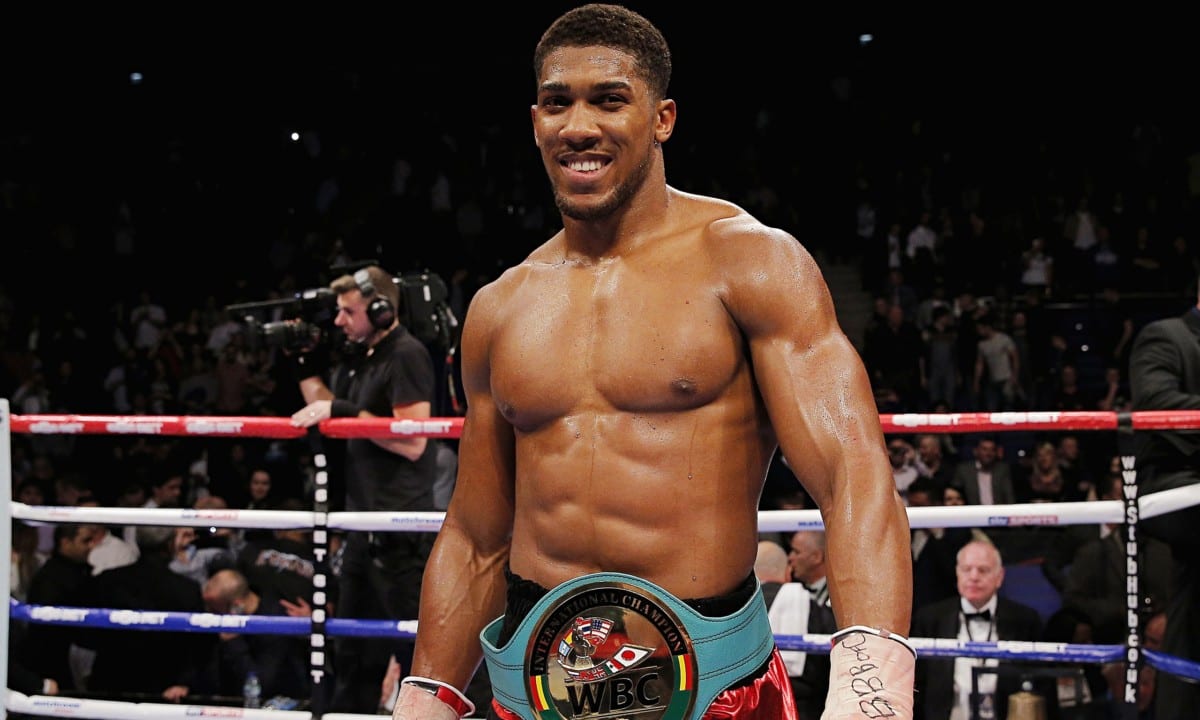 Anthony Joshua has defeated Carlos Takam and retained his IBF and WBA world boxing titles.
But while the Brit — who made it twenty finishes in twenty professional contests — may have been tagged as the huge favourite ahead of the contest, opponent Carlos Takam was far from an easy fight.
The first round, different from the explosive start many anticipated, was a tentative affair, as Joshua took the centre of the ring and pumped the jab, working out his range. In the second, things upped a gear after Takam hit Joshua flush on the nose with an inadvertent headbutt, seemingly breaking the champion's nose.
Clearly frustrated, Joshua began to swing with heavier blows, which continued on into the third — although Takam proved game and followed suit. And, in the fourth, the spark ignited. Joshua began throwing mean spirited combinations, with one punch slashing the skin above Takam's eye open. With blood streaming down his opponent's face, Joshua threw on the pressure, standing in the pocket and knocking Takam down.
Anthony Joshua vs Carlos Takam #JoshuaTakam pic.twitter.com/wis02BQhrG

— Zombie Prophet (@ZPGIFs) October 28, 2017
Much had been made of Takam's durability ahead of the contest, and indeed it began to play a factor. After Joshua looked for the finish in the fifth, Takam remained in the bout all through the sixth, even taking one of Joshua's patented uppercuts and remained standing.
Through the seventh, it seemed as if Joshua (the far bigger man) was beginning to tire slightly, which seemed to inspire Takam on, throwing big body shots and swinging tirelessly.
In the end, Takam's effor was for naught, and after Joshua hit a flurry during the tenth round the referee stepped in and waved off the contest — much to Takam's (and the crowds) frustration.
Anthony Joshua vs Carlos Takam #JoshuaTakam pic.twitter.com/dI8AeHlXIz

— Zombie Prophet (@ZPGIFs) October 28, 2017
"Takam, it was a pleasure," Joshua said in his post-fight interview. "Listen I come to fight. I don't sit on the edge and make decisions. It was a good fight until the ref stopped it. Until then, upmost respect to Takam for putting on a good show.
"I have no interest with what's going on with the officials. My job is to worry about my opponent. … I think people want to see Takam unconscious on the floor. That's what was trying to get to. I don't have control over the ref's decision. We win, and now I'm onto a positive 2018."
Some had speculated that the clash of heads in the second, and the subsequent breaking of Joshua's nose, had done more damage that initially thought to the champion, particularly when he began to tire in the later stages.
For Joshua, it was just a matter of another challenge that needed to be worked through.
"You know what, he's like [Evander] Holyfield coming under and popping up," Joshua said. "This is a championship fight, imagine if I slowed down [due to a head clash] and he started catching up in the later rounds. It would be a disaster. … You have to control these situations. If I showed any signs of weakness, the referee could have jumped in, and done whatever. So I showed my composure and continued to fight."
Comments
comments