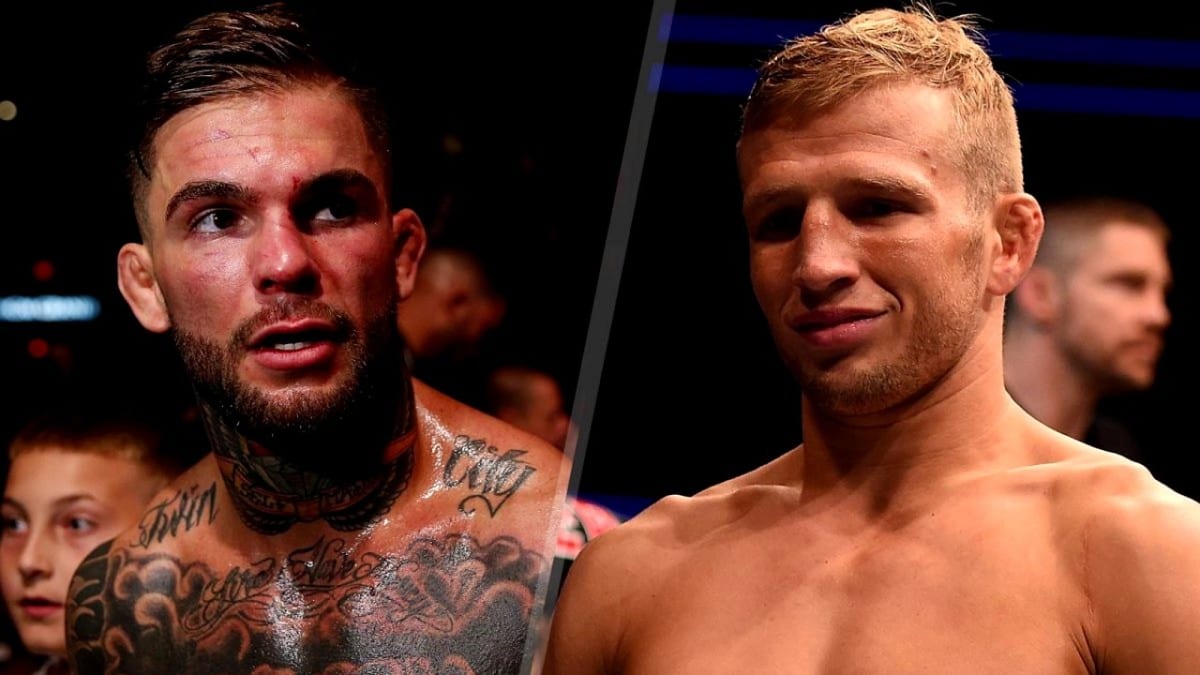 Former teammates Cody Garbrandt and T.J. Dillashaw are set to clash as the opposing coaches on The Ultimate Fighter season 25. The two will lead two teams against one as the long running series returns to television screens in April.
On one side, Garbrandt will be representing Team Alpha Male, while Dillashaw shall be representing Team Elevation. As is tradition, the two will face each other after the culmination of the season, although that date of that event is not yet confirmed.
The news was  confirmed on the UFC Phoenix broadcast.
The Ultimate Fighter has seen various attempts at re-energising the show, which which first aired in 2005, and this time around is no different. This time around, the athletes involved will no longer be mostly unknown names from regional MMA promotions and instead will feature more well known names and faces. As such, the UFC has labelled the season 'TUF: redemption'.
Those competing could be in the form of former Ultimate Fighter contenders, or even UFC veterans. While the names have not yet been revealed by the UFC, it has been confirmed that all involved will be welterweights.
The announcement also certifies that Garbrandt's first title defence will indeed be against his former teammate, as opposed a rematch with former champion Dominick Cruz or a fight with featherweight champion Jose Aldo.
TUF returns April 19, at 10 p.m. ET/7 p.m. PT
Comments
comments