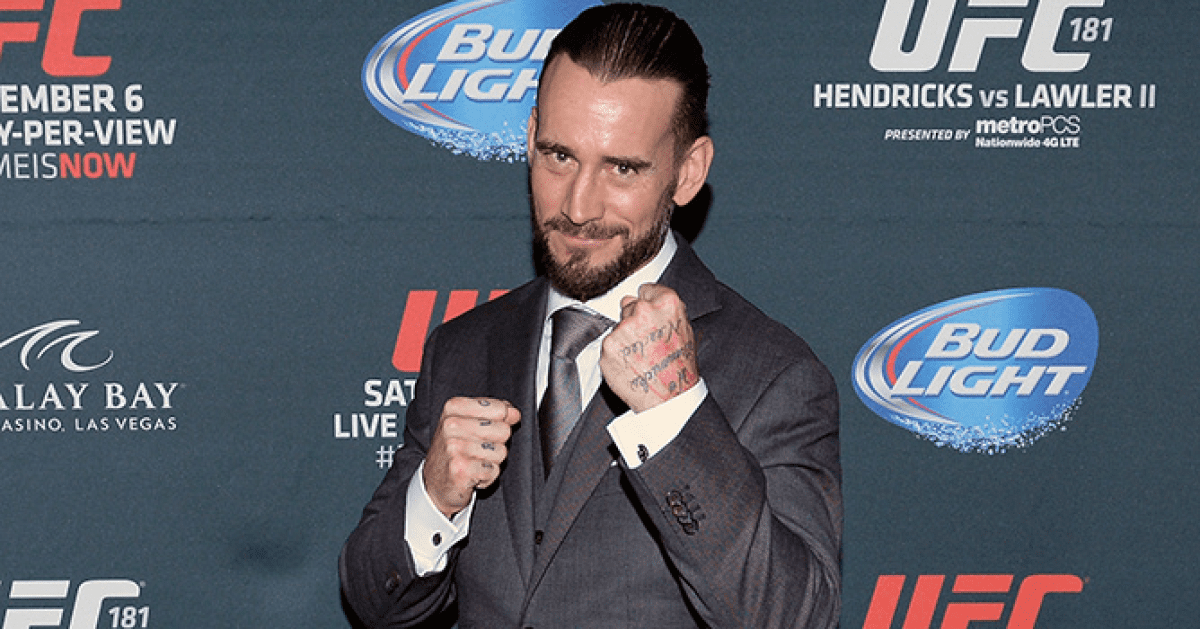 Despite a very public loss to Mickey Gall back at UFC 193 in his mixed martial arts debut, CM Punk still intends to have his hand wraps and make that walk to the cage once again.
"I just got back on my horse and worked," Punk said, speaking on The MMA Hour. "I drive home on Sunday and I was back training Monday. I felt I was in the best shape of my life still, so I just kept after it. I think that's the best thing to do after you lose, it didn't go my way but strides were made over the last year in learning and stuff, I didn't want to lose that."
Back training at RufusSport in Milwaukee, Punk admitted he was starting to feel the itch again and that it was not a question of if he'll fight again, but where.
"That's up to Dana," Punk said of his where his next fight will take place. "And [we] had a good conversation. I told him 'hey, if you want to cut me, I get it but I'm fighting whether it's for you or somebody else'. I don't got an agent, I don't got a manager. I'm like Bill Murray, just with a lot less money and not as funny and not as famous. I told him I want to fight again, we're back at it, we're back to the drawing board.
"So it's up to [White]. He floated me an idea, and we're kind of going back and forth on it right now. I'm at the point where I kind of want to get something on paper, so you might hear an announcement in a couple of weeks."
While he had no confirmation, Punk did maintain he was "confident" his next bout would be under the UFC banner, and while he doesn't have an opponent in mind, he hoped for it to be as soon as January or February.
It perhaps comes as a surprise for those who felt the former professional wrestler was going to be a one and done in the world of fighting. For Punk, who garnered a fair amount of criticism for having his debut take place in the UFC, it was never up for debate.
"This is what I do now," Punk said. "This is what I'm going to do now."
Comments
comments