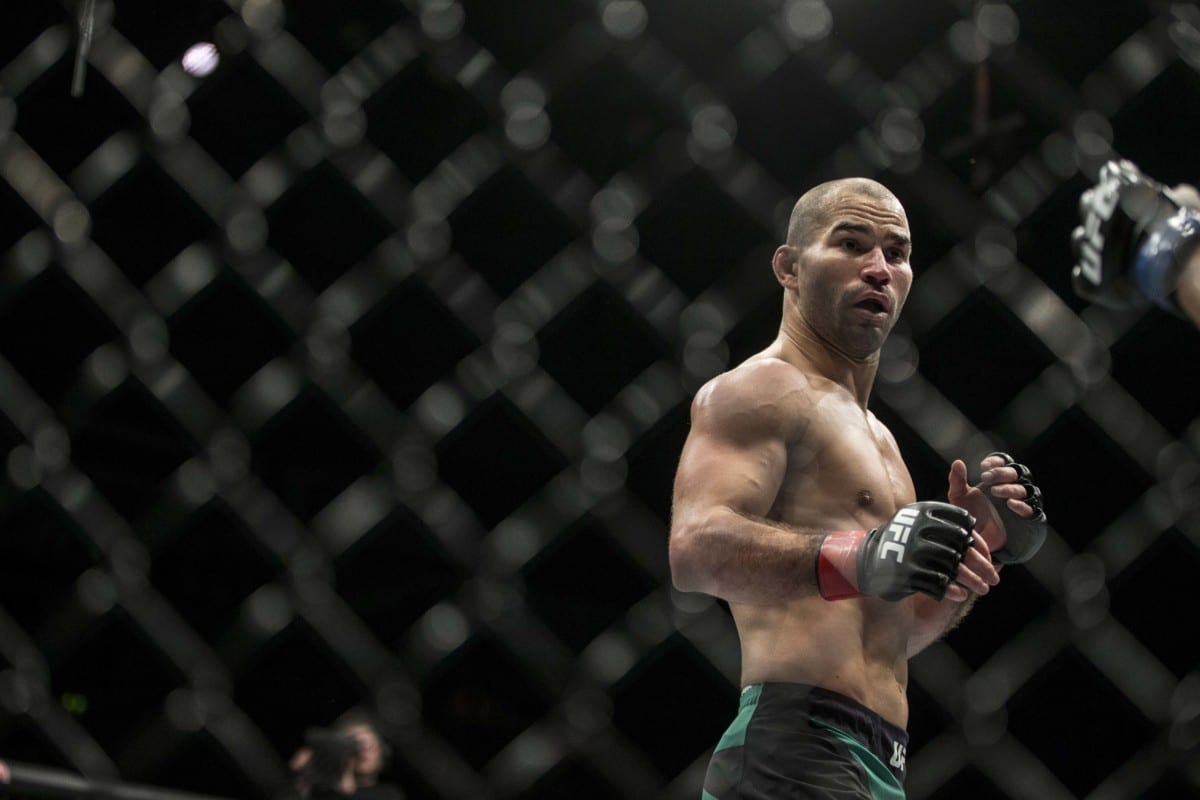 Last weekend's dual events in Belfast and Sao Paulo have ramifications throughout the top of several divisions in the UFC as several fighters laid down a marker and signposted themselves as being worthy of heftier challenges in future.
Here are five potential fights for five of last weekend's biggest winners.

Ryan Bader vs Alexander Gustafsson
Ryan Bader is increasingly beginning to look like one of the top dogs at 205 pounds. Bader dispatched Brazilian favourite Antonio Rogerio Nogueira with ease in Sao Paulo on Saturday and, with his only recent loss coming at the concussive hands of Anthony Johnson, Bader represents a new match-up for the top contenders in a division which risks becoming a merry-go-round between the likes of Cormier, Johnson, Jones and Gustafsson.
Gustafsson meanwhile, whose place Bader took on the Sao Paulo card, didn't look his best in last September's win over Jan Blachowicz but a win over the in-form Bader would immediately re-establish his title credentials at light heavyweight.
Gegard Mousasi vs Luke Rockhold / Jacare Souza
Gegard Mousasi has earned a shot against the elite at 185 pounds. The Dutchman disposed of Uriah Hall with ease in their rematch in Belfast last weekend and is now 4-0 sine his surprise loss to the same fighter in Japan last year. Mousasi seems to have embraced a new aspect to his character in the past year, too. Gone is the quiet and reserved "I'll fight whoever they put in front of me" attitude. In its stead, Mousasi has very much become the type of fighter who demands fights which are commensurate with his skillset – and it's difficult to deny that he belongs at the very top of the division.
With champion Michael Bisping set to defend his belt against Yoel Romero next year and Chris Weidman temporarily on the shelf following his UFC 205 loss to the Cuban, that leaves the winner of Luke Rockhold and Jacare Souza as the most ideal dance partner for a title eliminator with Mousasi. That fight was intended to take place this weekend in Melbourne but an injury to Rockhold nixed the contest. Assuming the match does go ahead in the next few months, Mousasi should get the winner. Otherwise we'd be perfectly happy with Mousasi vs Jacare sometime early next year.
Thomas Almeida vs Jimmie Rivera
The swift knockout he received at the hands of Cody Garbrandt stopped some of the hype surrounding the up-to-that-point undefeated Thomas Almeida but the Brazilian got very much back on track with a two round win over Alberto Morales in Sao Paulo on Saturday. Almeida is still – and deservedly – one of the biggest prospects at bantamweight but will need a big win to break through to the upper reaches of the 135 pound division.
Enter Jimmie Rivera. The 27-year-old New Jerseyan is a perfect 4-0 in the UFC so far and a mammoth 20-1 in his MMA career thus far. His recent decision victory over Urijah Faber was the most impressive win of his career thus far but a win over a surging prospect like Almeida would be an even bigger statement. Admittedly, a fight between these two would knock one promising contender off their perch and send them to the back of the line – but isn't that what combat sports is all about?
Stevie Ray vs Joe Duffy
Stevie Ray came out on top in the all-British clash with Ross Pearson in Belfast last weekend and in doing so, firmly established himself as the top lightweight fighter in the United Kingdom. The Scot has gathered for himself a 4-1 record in the UFC so far, and while he's a considerable distance away from being in the conversation for Conor McGregor's UFC lightweight title, there's another Irishman who might be interested in throwing down with the scrappy Scotsman.
If reports are to be believed, Joe Duffy isn't on the best of terms with the UFC right now. The Donegal man has one fight remaining on his UFC contract but apparently isn't too enthusiastic about the terms being offered to him by Zuffa, so while a free agency might be in his long-term future we think a bout with Stevie Ray in London in March would be a good way to fight out his contract.
Artem Lobov vs Alex Caceres 
The Russian Hammer is back. Artem Lobov delivered the best performance of his UFC career in Belfast, where he eased past Japanese prospect Teruto Ishihara to win a clear cut unanimous decision. Lobov was in complete control throughout the three rounds (save for a few moments of discomfort in round three) and rarely has he looked sharper or more composed. As Lobov said in the post-fight press conference, he is most comfortable against dangerous opponents and his best performances are often reserved for situations like the one he found himself in in Belfast. Who's next, though?
Alex 'Bruce Leeroy' Caceres is coming off a fight of the night loss to Yair Rodriguez earlier this year and is exactly the type of well-respected, dangerous and entertaining fighter that Lobov likes to be matched up against. Caceres is a threat on the feet as well as the ground, but with Lobov sharpening his tools under the guidance of Owen Roddy and Dillon Danis, you get the feeling that The Russian Hammer would welcome any challenge from the American.
Comments
comments