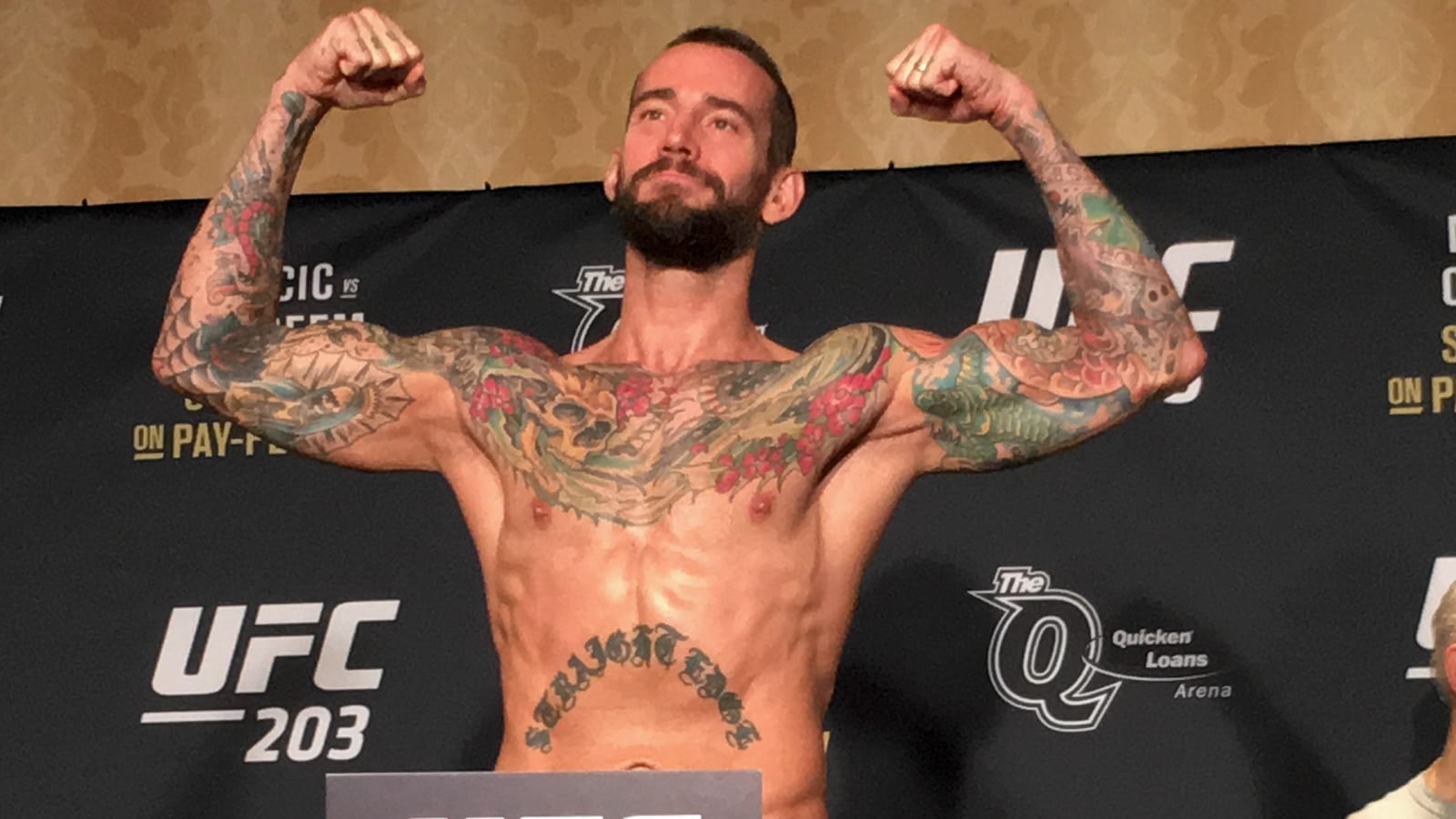 All told, CM Punk's debut voyage in the UFC couldn't have gone much worse. The former WWE champion, who trained mixed martial arts under the stewardship of Duke Roufus for his UFC debut last September, was submitted barely two minutes into the first round at UFC 203 by Mickey Gall.
Punk looked out of his depth when paired with Gall, landing practically no offense in the contest and many questioned whether the UFC would consider booking him again given the one-sided nature of the bout.
But with the fighter still training consistently for another knock in the cage, Punk says that he will compete again in mixed martial arts and suggested that if the UFC are unwilling to book him for another fight he will have no problem upping and leaving for another organisation.
Speaking at the NHL all-star week to FOX Sports, Punk gave an update as to his future in the UFC.
"I am working on [a return] feverishly. I'm throwing names at Dana, opponents, dates. I don't know if he's waiting for a Chicago show, or what the deal is, but if it doesn't happen in UFC it will happen somewhere else. I'm dedicated to fighting and training. We'll get there."
With the Gall fight now very much in his rear view mirror, Punk — whose real name is Phil Brooks — says that he has taken on board all the learnings from that first contest in the octagon and nor does he regret upping and leaving a multi-million dollar contract with the WWE in pursuit of a career in the world of real fighting.
"First one is out of the way and life couldn't be better. I still don't have to wake up to an alarm, so I really can't complain about much."
There's no doubt that CM Punk is still a bankable commodity for the UFC, despite how he looked against Mickey Gall in his debut. Gall showed in his last fight against Sage Northcutt that he's a legit prospect in the UFC's 170-pound division.
Would it be a wise move to book Punk against an opponent with a more commensurate skill set, or would doing so water down the UFC product? One thing is for sure, if Dana White is ill-at-ease to do so there's another promotion out there who would be more than willing to give CM Punk another chance.
If Punk is indeed cast loose from his UFC contract, we suspect it won't be too long before he receives a call from a Mr. S. Coker.
Comments
comments