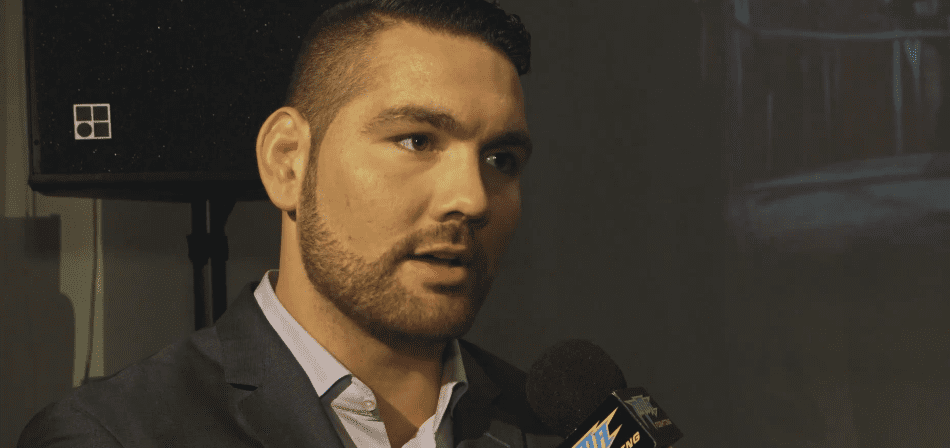 If you are coming off two losses in the UFC's middleweight division, a large cross section of fighters wouldn't exactly like to see their name listed opposite Gegard Mousasi for their night fight but that's exactly where Chris Weidman finds himself, after the UFC confirmed a bout between the pair to take place at UFC 210.
Weidman (13-2), the former 185-pound champion, was last seen receiving a torpedo-like knee to the dome from Yoel Romero at UFC 205 inside Madison Square Garden in November and will face Mousasi (41-6-2) at the event in Buffalo, New York, on April 8th next in a bout that will go a long way to establishing the next challenger to the middleweight title.
It's on!! 🇳🇱 @mousasi_mma meets @ChrisWeidmanUFC at #UFC210!! 🙌 pic.twitter.com/vcBJZLF7UZ

— UFC Europe (@UFCEurope) January 19, 2017
Romero earned a shot at Michael Bisping's title with his win over Weidman at UFC 205 but, with the champion recently confirming that he will be out of action until May at the earliest as a result of knee surgery, a line is forming behind the Cuban which the likes of Mousasi and Weidman (and Jacare and Rockhold etc.) consider themselves ready to fill.
Speaking about the fight, Mousasi said: "I think Weidman was hesitant to take the fight but I'm glad he took it. When he was champion he was confident, but now that he's tasted defeat he knows he's not invincible."
UFC 210 will take place in Buffalo, New York, on April 8th next.
Comments
comments