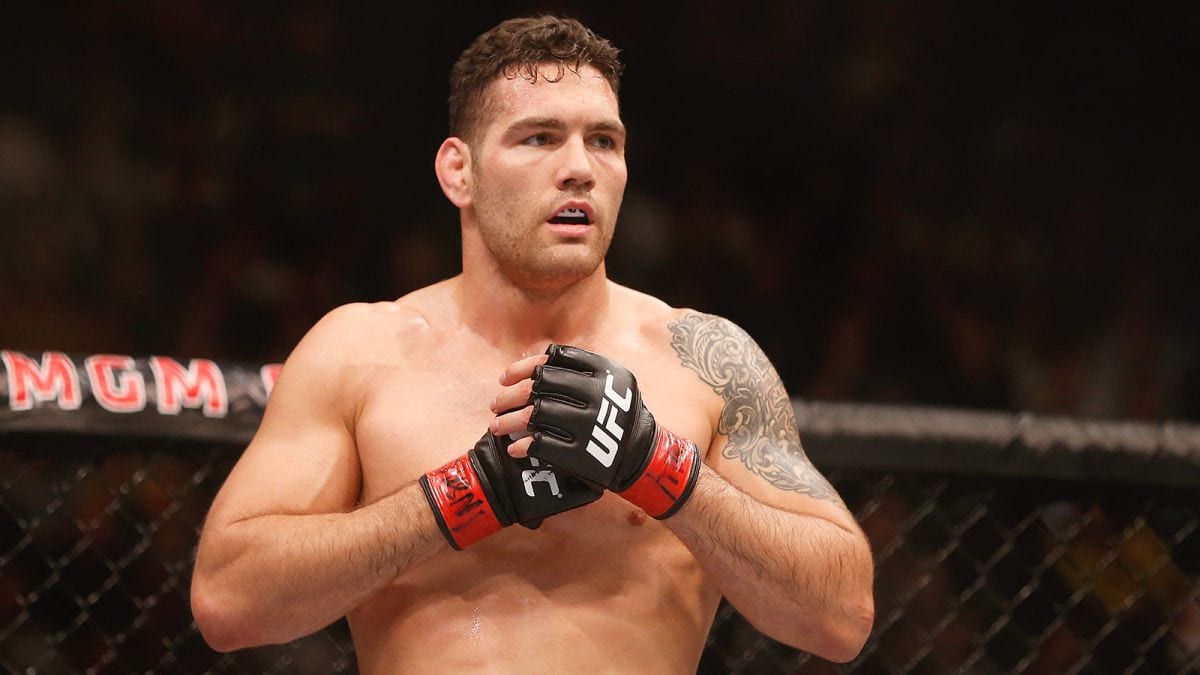 After losing his world championship, Chris Weidman's career has been a rocky road.
The former middleweight champion has won just one contest since losing his title to Luke Rockhold back in 2015, and has lost four — all by knockout. Most recently, Weidman was dropped by Dominick Reyes in the first round in his light heavyweight debut, and with the nature of Reyes' quick work, some wondered if we'd seen the last of Weidman.
As usual, the New Yorker is defiantely digging in his heels and preparing to go again.
"Yeah, I'm definitely continuing to fight. That's not a question at all and I feel great," Weidman said, speaking on the Ariel Helwani MMA Show.
"At the end of the day, when I do retire, I'll know I gave everything to this sport, everything to the sport of wrestling. I've been through hell, to my body with 23 surgeries. But I feel good right now, and that sounds crazy. But I feel really good, my body feels good and the fact that I can go right back into training to do what I love to do.
"I just feel like I am still capable of some big things. And for all of you haters out there, you may not see it now, but, I plan on proving that … I don't know how much longer I have, not that much longer. I am excited to move on and do other things. I see that in the future, but not yet."
–
Comments
comments