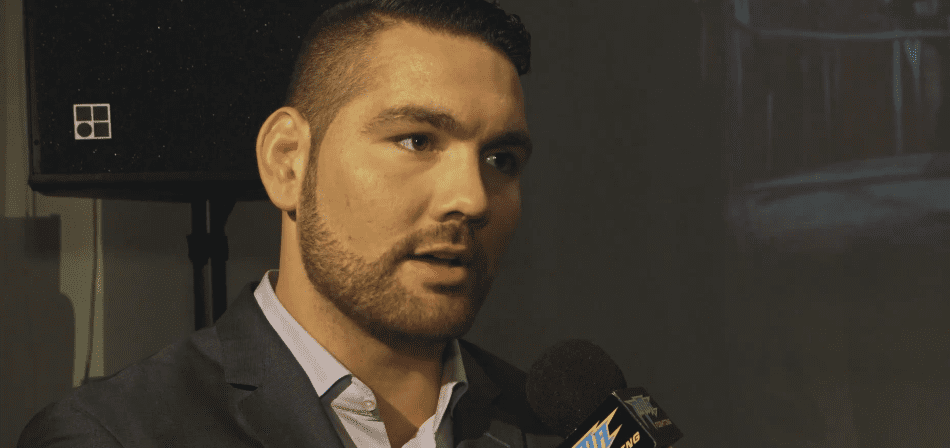 There was a time in the not-too-distant past that a 'superfight' between then middleweight champion Chris Weidman and then light heavyweight champion Jon Jones was considered to be among the most potentially lucrative fights that could be made in the UFC.
Weidman's dethroning of Anderson Silva has ushered in a new kingpin at 185-pounds, while Jones was thought to be unbeatable one weight class up but now, barely two years since that fantasy match-up was dreamed up, the landscape looks drastically different in both of their respective weight classes.
Jones has lost both his light heavyweight title and an interim title due to troubles outside of the cage and Weidman has lost two straight in the division he was tipped to dominate, most recently a third round knockout to future middleweight title challenger Yoel Romero.
Now, with defeats to Luke Rockhold and Romero behind him, Weidman is considering moving north to 205-pounds to resurrect his fighting career — and without the potential money-spinning bout with the light heavyweight champion as his first port of call.
Speaking on Ariel Helwani's The MMA Hour on Monday, Weidman laid out his future plans and how it may include moving weight divisions.
"It's definitely a possibility", Weidman explained when asked about a move to light heavyweight. "I could definitely get the size to where I'm not getting outgunned. But I would need some time. I walk around 215, but a lot of these guys walk around at 230. So I would need a little time to go up. But, I do feel like I am best in the world at middleweight. My last two fights haven't shown it. My words probably don't mean anything to you, but my coaches and people around me believe in that."
If indeed he does stay in the division he was champion of this time last year, Weidman sees surging contender Robert Whittaker as a fight he would like to get back on track with.
"I know (Robert) Whittaker just won and I would definitely fight him if people are excited about that. I'd fight some of these up-and-coming guys that are coming up and trying to get into the top five. Any of these guys that think they deserve a title shot, if they are able to beat me, then they are right there. If not, then it shoots me right up again. If not, I'll fight the other top guys, 'Jacare,' Rockhold, Mousasi would be another I'm interested in."
For a fighter who was unbeaten until dropping his title at UFC 194 to Luke Rockhold, Weidman finds himself as a peculiar crossroads in his career. He's still without question one of the best fighters in his division but his two-fight losing streak essentially rules him out of a top contender match-up in the short term.
If he elects to stay at 185-pounds a fight with Whittaker, or perhaps Gegard Mousai, does make sense but if he moves up might it be time of the oft-mentioned Jon Jones fight — a clash between two of the biggest mixed martial arts names from New York State? Jones' return is still up in the air as the Nevada Athletic Commission has yet to run the rule over his case for the drug test failure prior to UFC 200.
With Daniel Cormier's title defense against Anthony Johnson now looking like it won't take place until close to next summer, if Jones does return and a title bout isn't available to him, perhaps it is the perfect time to place Weidman and Jones in the same cage and watch the sparks fly?
Comments
comments