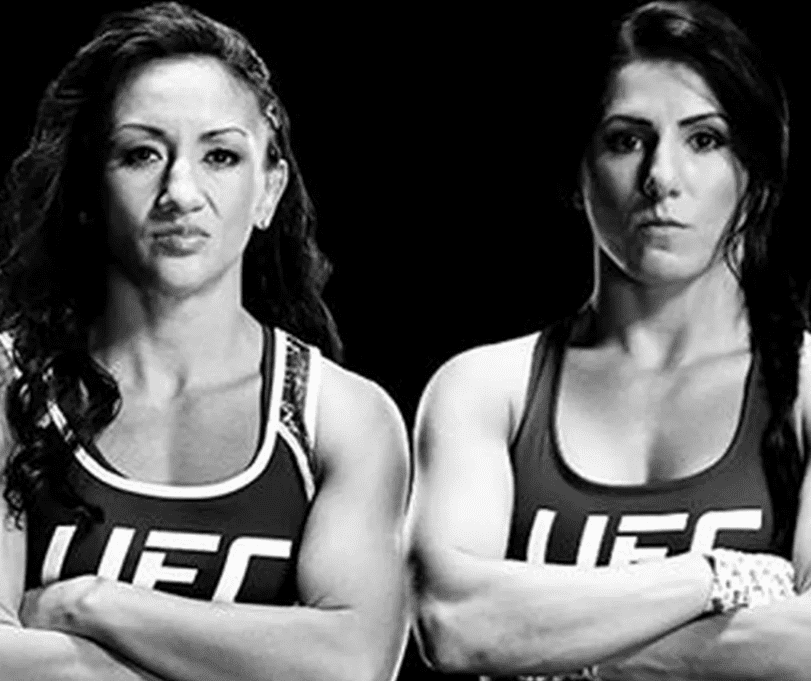 Former UFC strawweight champion Carla Esparza will reignite an old rivalry with Randa Markos at UFC Fight Night 105, returning to the cage for the first time since April 2016.
The two have a well documented history, with both constantly finding themselves in disagreements and arguments during the filming of The Ultimate Fighter 20, before ending up with a heated back and forth on 'TUF Talk'.
But, while Esparza and Markos might be satisfied with the bout, one woman who isn't impressed is former title contender Claudia Gadelha, who's been calling out Esparza for some time. Gadelha took to her Instagram to seemingly accuse her rival of deliberately accepting tune up fights.
"There's fighters asking for fights with more visibility," she posted. "There's fighters asking for tune up fights. Some bullshit going on! Where are the real fighters?"
Esparza was last seen winning a unanimous decision over Juliana Lima at UFC 197. Markos on the other hand, enters the bout after suffering a first-round submission loss to Cortney Casey at UFC 202.
UFC Fight Night 105 takes place February 19, at in Halifax, Canada. It's set to be headlined by Junior Dos Santos vs. Stefan Struve.
Comments
comments