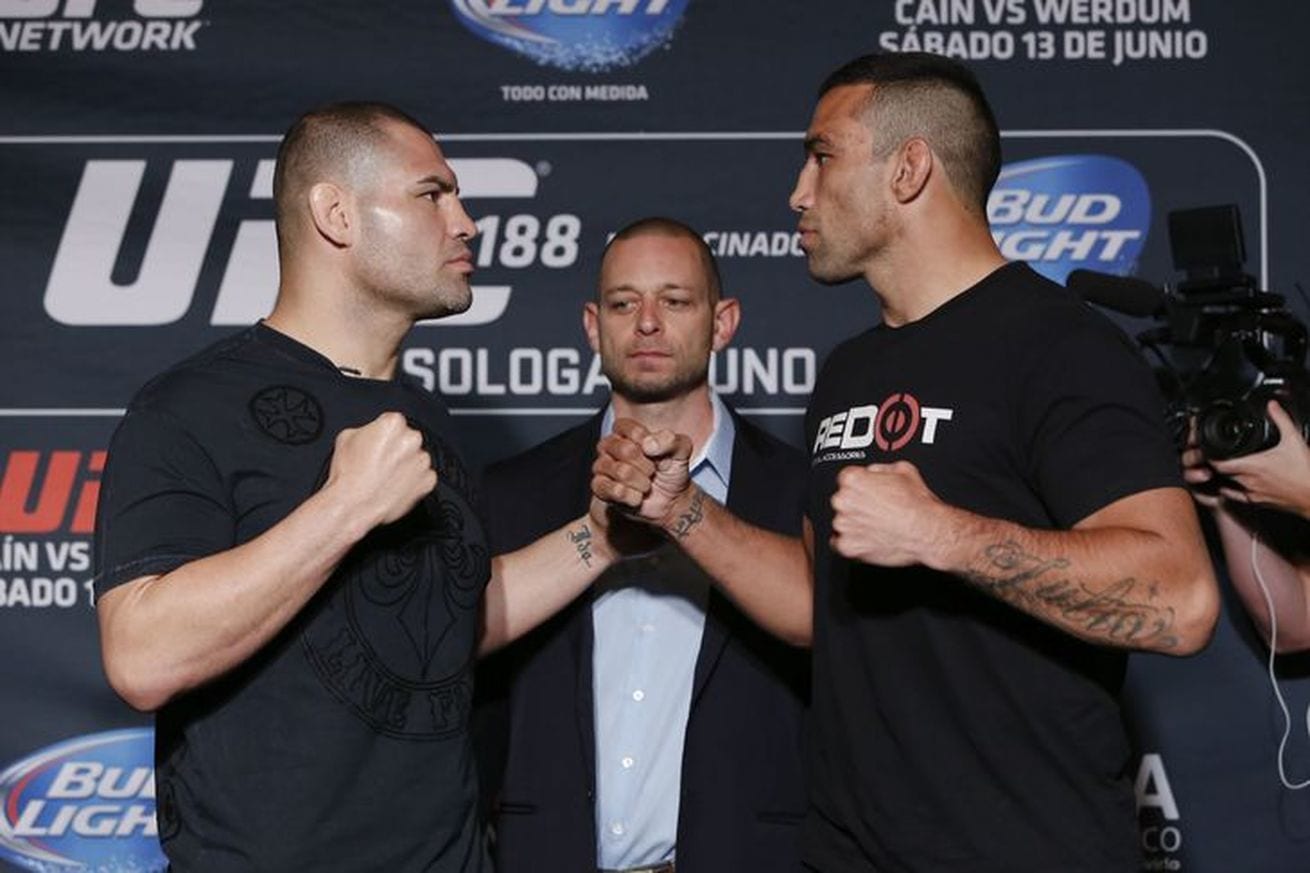 As anyone who has followed the career of Cain Velasquez will know, he has spent a considerable portion of the last few years on the sidelines owing to an unfortunate succession of injuries.
The latest ailment afflicting the former UFC heavyweight champion is a sciatic injury, for which he has already stated he intends to have surgery on in the new year — but for the time being he is treating it with CBD, otherwise known as medicinal marijuana.
The nerve injury he is suffering from means that Velasquez is unable to stand for any long period of time without experiencing a shooting pain down his right leg and, ahead of his rematch next weekend with Fabricio Wedrum at UFC 207, Velasquez explained to ESPN the extent of his injury and how he is treating it.
"It's an achy pain that goes down your leg, and it gets to a point where if you're standing for 10 minutes, you have to sit down. If you're going out for a while, a half-hour, you know it's going to be pretty painful. You have to sit down and take the compression off your back.
"The surgery is basically shaving off some bone to make room for my sciatic nerve. After the last surgery, the doctor said I might be pain-free forever, but knowing how I train and what I do as a fighter, the pain could come back. I didn't really know how long I was going to feel good. It ended up being about a year."
This particular injury has been affecting Velasquez throughout several fights. To help alleviate the symptoms, he has opted to treat the pain by taking cannabidiol oil (CBD) — the same substance that Nate Diaz used in the post fight press conference after his defeat to Conor McGregor last August.
Where does this leave Velasquez with USADA? CBD is listed as being prohibited 'in competition' (six hours before weigh ins until six hours after the fight), but Velasquez has been taking it as an oral spray and says that the effects are far superior to that of traditional painkillers.
"It's the only thing that allows me to still train, and I'm not taking a harmful painkiller into my body that I'll later become addicted to. I don't know how everyone is going to feel about me saying this, but this is just one of the hard facts we as fighters have to go through. In the past, in the NFL, players have gotten addicted to painkillers. I don't want to be an addict of some sort."
And, as Velasquez contends, the use of CBD has allowed him to be in peak condition for the rematch with Werdum.
"As far as preparation, I've done everything. I've sparred, wrestled. I'm not missing workouts at all. I've done my conditioning – everything. I feel great going into this. This fight is about getting revenge, and that's why I like it. It's a fight I asked for, and it's a fight I really wanted."
Comments
comments