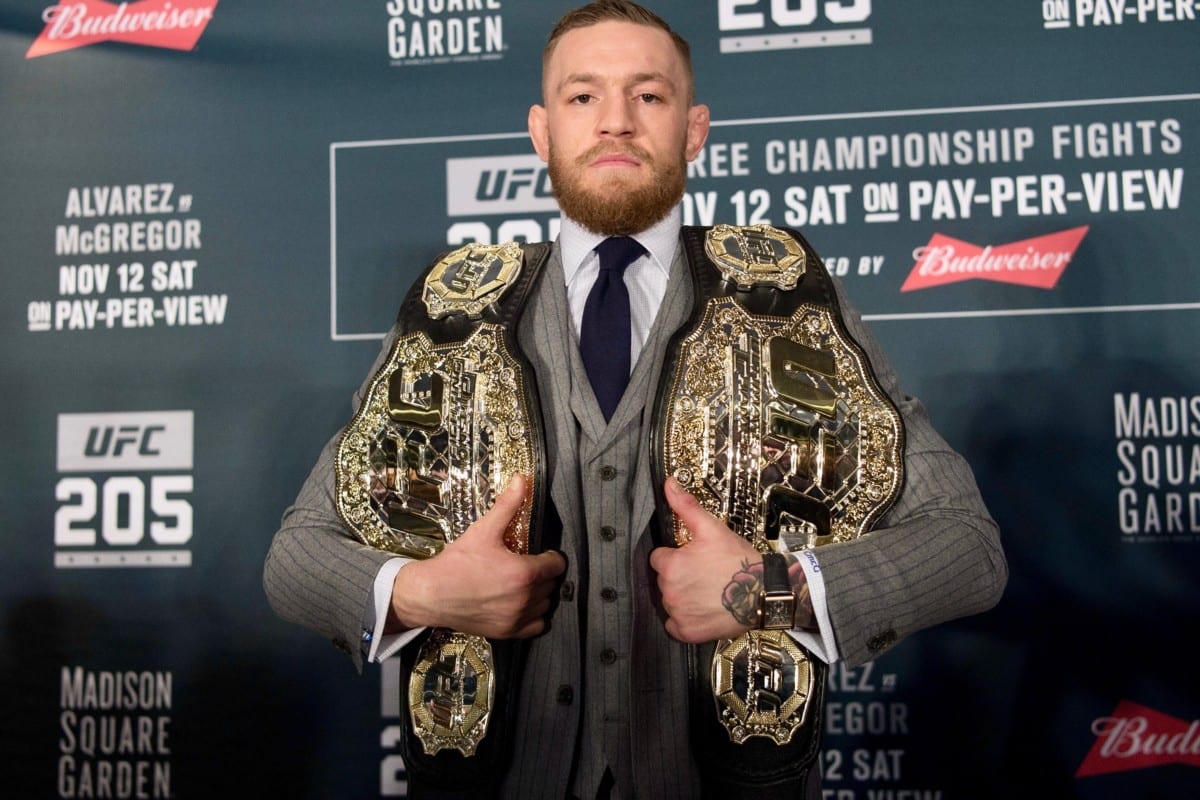 Ahead of Conor McGregor's boxing contest with Floyd Mayweather on August 26, there will be plenty of time to look at the stories of both men and their preparation.
The apparent first of those examinations will be aired this week. A 30 minute documentary titled "Conor McGregor: Doubt Me Now: 2017" will air on BT Sport 1 at 10pm BST this Friday, July 21.
It promises to take "a closer look at the build-up ahead of the blockbuster bout between UFC star Conor McGregor and legendary boxer Floyd Mayweather, featuring interviews and analysis." It will be followed by 'UFC Ultimate Knockouts' and 'UFC: Road to the Octagon' which previews this weekends fight between Chris Weidman and Kelvin Gastelum.
The theme of the episode will likely revolve around McGregor's latest attempts to conquer odds and raise the bar for his own accomplishments. After winning his second UFC title last November, McGregor has been in training for a boxing match with a man often considered as one of the best ever to lace up a pair of gloves.
The two have just finished a multi-city media tour, which spanned four days and garnered over twenty million views worldwide. The success of the events all point to the likelihood that when the two men meet in August, it'll be the biggest combat sporting event in history.
—
Comments
comments