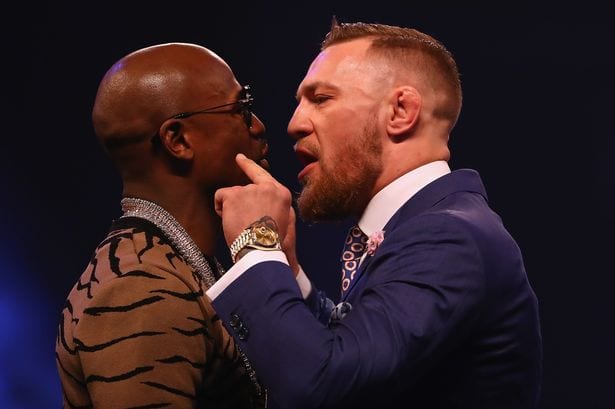 Conor McGregor is the sole representative from any form of combat sports in the recently announced 'Fashion 50' list from Sports Illustrated, which marks the stylistic contributions from a host of the world's top athletes.
Defined by the publication as 'statement maker', they write of McGregor: "The Notorious dresses as strong as he fights in the octagon—and he does it with just as much fearlessness and swagger. You'll often find him head-to-toe in designer threads: from Louis Vuitton animal-printed shirts, to custom David August suits and colorful fur coats, all the way down to the Gucci socks."
The timing of the award is notable, particularly given the recent clobber worn by McGregor throughout last week's world press tour to promote next month's clash between McGregor and Floyd Mayweather.
The suit pic.twitter.com/jSqV9m2eNK

— Brett Okamoto (@bokamotoESPN) July 11, 2017
The 'Fuck You' suit you see above, a David August original, was designed by August months ago but in a recent interview with Complex he said that he was waiting for the right person to showcase it.
"I had been playing with the concept for more than a few months now and knew that it required the right opportunity to develop," August said. "I think we found the right guy and golden moment to shine, don't you think? We've worked with Conor for quite some time on a very consistent basis so we know what he likes. He's not afraid of prints and color, and he's definitely not shy when it comes to bold comments and remarks. Naturally, this print suited him well."
Joining McGregor on the list includes the likes of  Cristiano Ronaldo, Tom Brady, Serena Williams, Odell Beckham Jr. and LeBron James.
Comments
comments