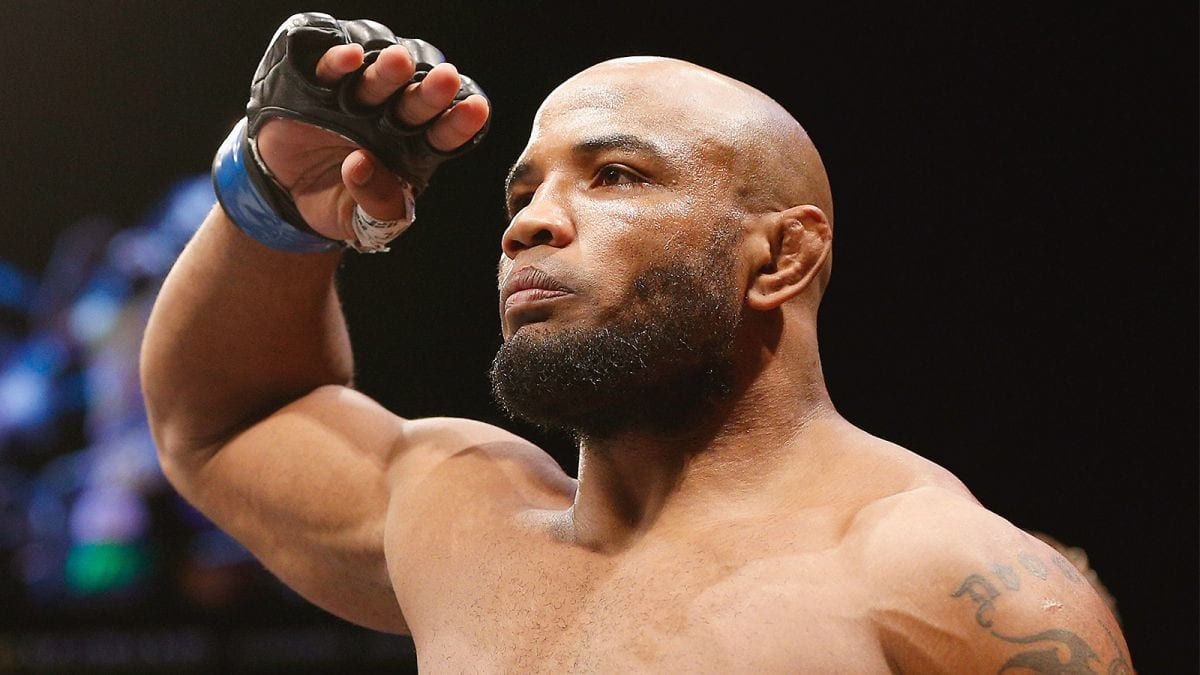 Yoel Romero's spectacular third round finish of former champion Chris Weidman at UFC 205 earned the Cuban Olympic wrestler a shot at Michael Bisping's middleweight crown and ever since the moment that fight ended, the champion has been highlighting Romero's history of not playing by the rules.
Romero's UFC run has been a controversial one so far. The Cuban is blessed with incredible athleticism for a man his size, as well as concussive power in his hands but for all his natural talents Romero's run to middleweight title contention has gone hand-in-hand with accusations of him seeking an unfair advantage over his opponents in the cage.
Romero's bout with Tim Kennedy at UFC 178 in 2014 was overshadowed by Romero failing to answer the bell at the beginning of the third round. He stayed on his stool for an extra twenty or so seconds, which some say gave him an unearned advantage going into the third round. Romero knocked Kennedy out shortly after the fight recommenced.
In addition to that, Romero had previously been flagged by USADA for taking performance enhancing substances. On appeal, however, Romero's team successfully campaigned to have the length of his ban reduced by stating that the Cuban unknowingly ingested a tainted supplement.
More recently at UFC 205, Romero's corner came under scrutiny once more after they showered their fighter with water in between rounds – a move which is in contradiction to the rules.
Former middleweight contender Brian Stann is clearly aggrieved at Romero's actions. Speaking on his podcast, Stann called for the commission to punish Romero in future should he seek to gain an unfair advantage in his fights and said that the only person who these controversies will affect in the long run is Romero himself.
"You can't talk about Romero without addressing some of his in-cage antics", Stann said. "Grabbing the fence, his coaches dumping water all over him. This guy will do anything to win a fight. When I say anything, I mean anything. You know, bending the rules inside of the rules. He'll do anything. In my opinion, it needs to get stopped.
"It's up to people like in the media who have a voice to make sure he understands that, hey, Yoel – we see you doing it. We see your corner doing it and the commission needs to see it back on the film and there are maybe some people who aren't allowed to corner you anymore if they continue these antics. You've got to answer the bell at the stool no matter how tired you are. We've seen that trick too many times before. You've got to stop grabbing the fence.
"Referees, when its egregious and it could alter the position of a fight, they're gonna take a point away from this guy. They need to do that with this guy and hold him accountable because every fight we're seeing this stuff. It's most important for Yoel to hear as it's going to tarnish your legacy.
"You already have your legacy a little tarnished because of the drug test failure which was ruled and proven to be a tainted supplement – that's true. He has been drug tested many times and you can believe that USADA is going to continue to drug test him.  It was proven and that was why he had such a short suspension.
"But I want him to clean up his antics in terms of grabbing the fence, all this water dumping, not answering the bell – all that garbage surrounding his fights needs to go away."
Comments
comments