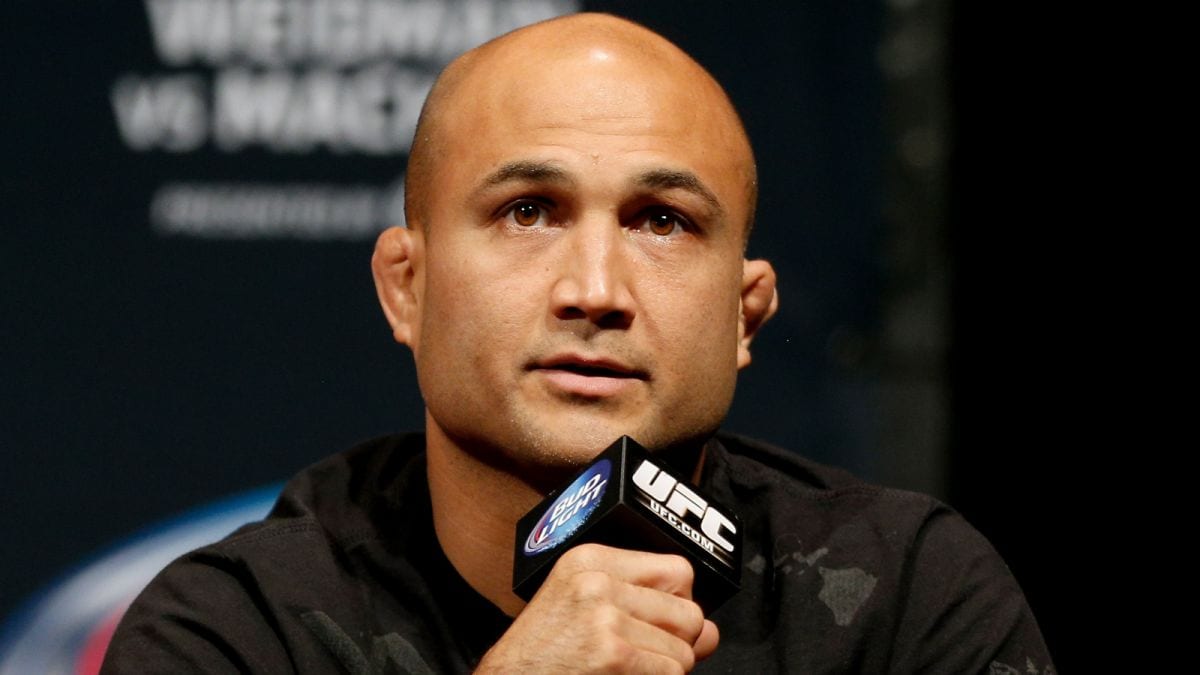 Ever since BJ Penn announced his return to the UFC in January, one of the principle questions directed at him has been a blunt one: Why?
Penn, considered to be one of the all time legends of the sport, is one of only three people to have help titles in two different weight classes but his latter career has seen 'The Prodigy' win just one fight since 2009 — a 23 second knockout of Matt Hughes.
Since that fight, Penn has appeared entirely underwhelming in his run with the UFC. He has dropped his last three bouts to Nick Diaz, Rory MacDonald and Frankie Edgar. After the Edgar bout, in which Penn looked a shadow of his former self, he announced his retirement from the sport in the post-fight press conference and brought to a close one of the most storied careers ever in mixed martial arts.
Or so we thought.
Last January Penn announced that he was considering a return to active UFC competition and was subsequently booked against Dennis Siver, Cole Miller and Ricardo Lamas in various events — none of which took place for a variety of reasons.
Now, almost exactly a year since he announced his comeback, Penn is expected to finally make his Octagon return against Yair Rodriguez at UFC Fight Night 103 in Phoenix, Arizona, on January 15th and, as he told ESPN's 5 Rounds podcast, his reasons for returning are simple — he wants the gold again.
"There's more opportunity for me to get three UFC belts at 145 than going to 185, I already feel really confident nobody will be able to get the 155- and 170-pound belts. I want to get one more world title. Three titles at three weight classes, and without a doubt 145 is my best option", Penn said.
Mexican standout Yair Rodriguez is tasked with ending Penn's title hopes before they even began but 'The Prodigy' rejects the notions that, at 37 years of age, the game has passed him by.
"So, what you're saying is when I make this look easy on Jan. 15, I'm the fucking man, is that what you're telling me? It's not a difficult [fight] at all. He's a very good guy, but I feel like I'm training with very good guys.
"I have a good team around me and I don't feel anything is anywhere near out of my league."
Comments
comments