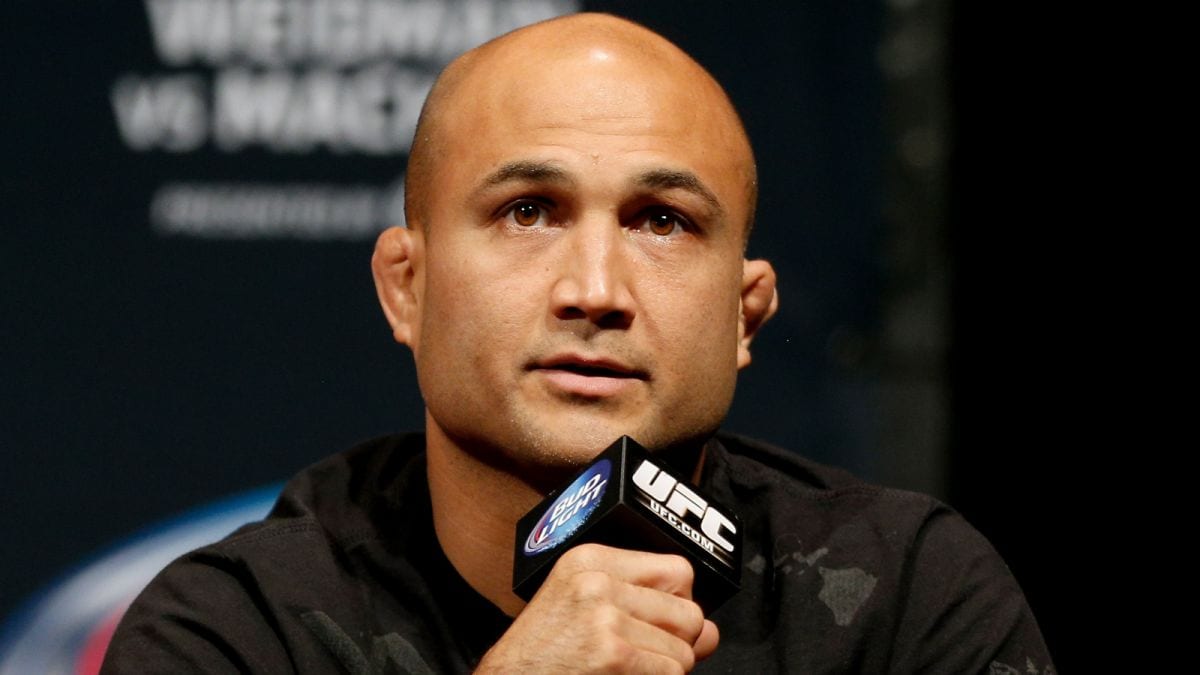 B.J. Penn is part of an exclusive club in mixed martial arts.
Only three fighters (Penn, Couture, McGregor) in the history of the UFC have held titles in two separate weight divisions. Ahead of his return to the octagon this weekend in the main event of UFC Fight Night 103 in Phoenix, Arizona, Penn is aiming to begin a journey which will culminate in him winning an historic third divisional title and Mexican striker Yair Rodriguez is the first hurdle on that path.
Penn has fought throughout numerous weight classes over the course of his hall of fame career, from featherweight to heavyweight, and has won titles in the UFC's lightweight and welterweight divisions. A third title, Penn told MMAFighting.com, would surpass all of his prior achievements in the fight game.
"Definitely, the third title is also 100 percent driving me", Penn said when asked about his motivations to come out of retirement.
"Getting those three titles in three different weight classes, that would just be an awesome accomplishment for myself, and then I could probably get some sleep at night. That is my driving factor."
Yair Rodriguez, Penn's opponent this weekend, is one of the brightest up and comers in the UFC and win for either will go a long way to showing their prospects in the 145-pound fold. For Penn, to knock off an emerging contender would immediately confirm that his return to the cage was the right move while, for Rodriguez, a win over a bona fide MMA legend would be the foundation from which he could build the rest of his career.
UFC Fight Night 103 takes place in Phoenix, Arizona, on Sunday 15th January.
Comments
comments