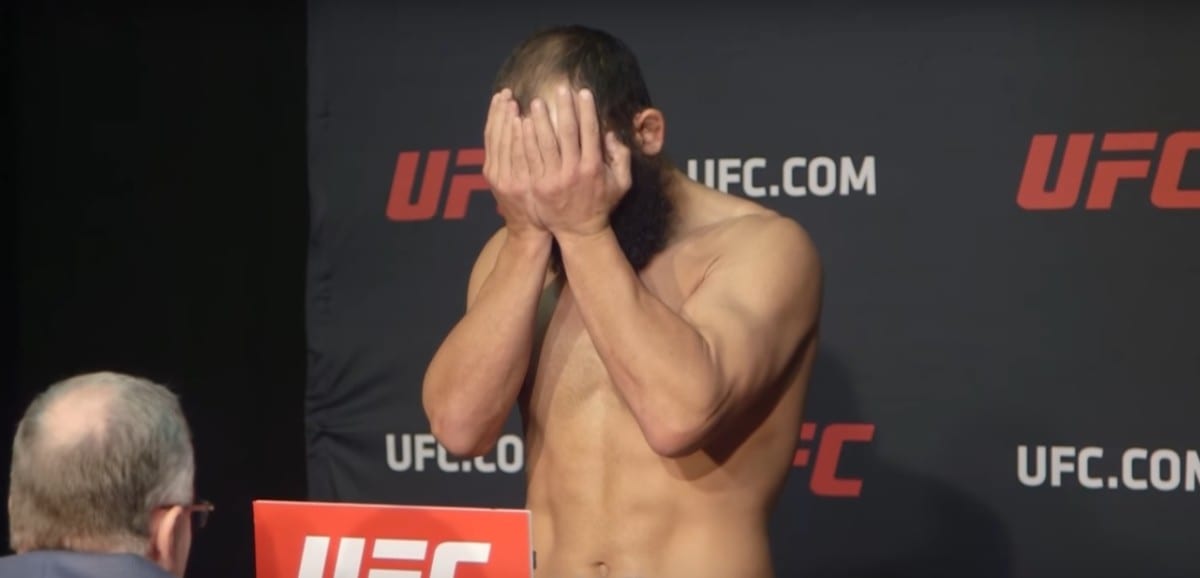 Earlier this year at UFC 199, an event which took place under the jurisdiction of Andy Foster of the California Athletic Commission, a new policy was instituted which allowed fighters a two-hour weigh-in window in order to make weight ahead of their bouts the following day.
The idea behind this was simple: the fighters would step on the scales much earlier in the day, allowing them a longer time-frame in order to rehydrate ahead of stepping into the cage.
Prior to this, as most fight fans would have been aware, the weigh-ins were staged later in the evening and afforded the competitors a much tighter period of time to aim their weight-cut towards and, as a direct result of that, a shorter period of time to replenish their systems before engaging in a fist-fight less than 24 hours later.
Several fighters spoke of their support for the new system and various other athletic commissions adopted the same policy, particularly in the wake of the USADA-led ban on intravenous rehydration post weigh-ins.
But now that this new policy has been in place in the vast majority of athletic commissions for around six months now, some statistics are emerging which cast the policy in a different light.
As compiled by MMAJunkie's Mike Bohn, 21 UFC fighters have missed weight since the early weigh-ins were instituted. By comparison, in the first half of the year just one fighter missed weight under the system previously in place.
Number of fighters to miss weight in 2016 prior to new weigh-in policy: ONE. Number to miss weight with early weigh-ins: TWENTY-ONE. #UFC

— Mike Bohn (@MikeBohnMMA) December 29, 2016
Johny Hendricks, who missed weight on Thursday ahead of his UFC 207 bout with Neil Magny (the second fight in succession in which he has failed to register at his contracted weight), spoke to the media on Wednesday and appeared certain that his weight cut would pass without incident.
A day later, a drawn-out looking Hendricks stepped on the scales heavy.
Is this the fault of the fighters, the new system or the fight week promotional duties that the UFC insist that their fighters take part in? Perhaps it's a bit of all three. The new policy mandates that the fighters make weight roughly 12 hours or so earlier than under the previous system but do promotional duties, open workouts and media interview schedules that the fighters must follow allow ample time to actually focus their weight cut to peak half a day earlier than previously required?
Another option is that this series of failed weight-cuts is showing that there are too many fighters fighting outside of their appropriate weight class. Kelvin Gastelum, another fighter who has had trouble making the welterweight limit in recent times, has rarely looked better than when he faced Tim Kennedy at middleweight earlier this month.
Whichever way you look at it, the spike in fighters missing weight is an alarming one and suggests that the new system requires a bit more tinkering. Whether fighters must begin their cuts earlier, the UFC relax the amount of promotional duties that they require their fighters to do, or the two-hour window be extended it is becoming clear that something has to change.
Since June, too many fights have taken place inside the octagon with a weight differential between the athletes — a complete opposite to the principle of fighters making weight in the first place.
And it doesn't look like it's slowing down, either.
Comments
comments