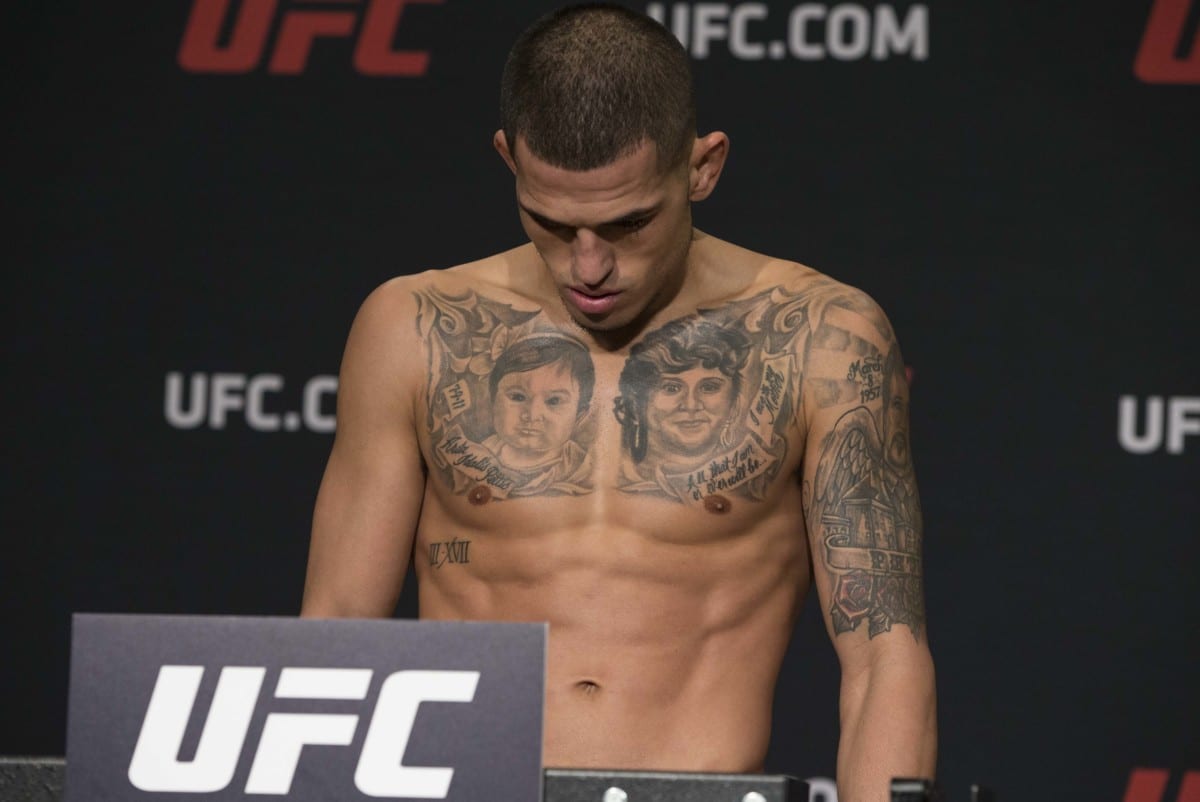 When Anthony Pettis missed weight this morning, it put an already crazy main event into even more of an odd position. The interim title fight now becomes something of a half-interim title fight, where only Max Holloway can win the belt.
Pettis came in at 148-pounds, and while he was prepared to continue shirking as much weight as he could, his team led by Duke Roufus put a stop to proceedings and told him to hit the scales heavy.
"It was a team call," Pettis said, speaking to MMAFighting.com. "My body just wouldn't let go of that extra weight. It's just one those things. We did everything right beforehand, everything was on point. My body just gave out. I had nothing left to give.
"In the end, we decided that my career and health are more important than those two extra pounds."
Despite the disappointment, Pettis is still trying to keep his spirits up. No one is really sure what will happen should the former lightweight champion win tomorrow night, with Dana White on record as saying he isn't sure if he can rely on Pettis to get down to the featherweight limit again.
For Pettis, he's just taking it one step at a time.
"I'm not here for the interim belt," he said. "Originally, this fight wasn't for the belt. The plan has always been to just beat Max Holloway — and he's not beating me tomorrow night."
Comments
comments