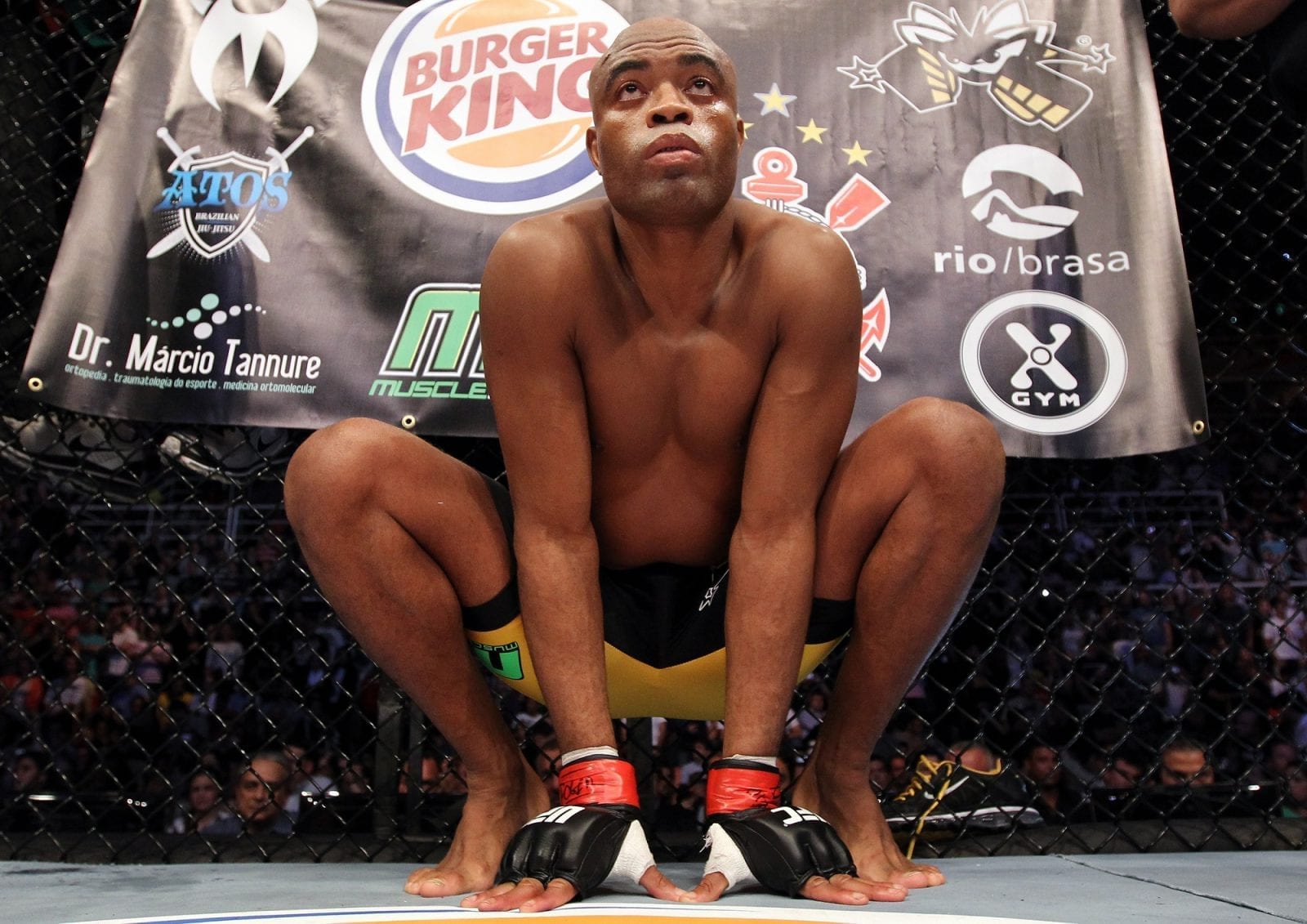 Testosterone Replacement Therapy (TRT) has long been a controversial topic in mixed martial arts.
For some it was seen as nothing but a convenient workaround to the sport's drug-testing laws, and to others it was a crucial supplement which corrected hormone deficiencies in athletes. Ever since USADA have governed the UFC's performance enhancing drugs policy, TRT has joined the lengthy list of medical practices which been outlawed so as to ensure the most even playing field possible for mixed martial artists but, as Anderson Silva has argued, perhaps it is time to think about reintroducing it to help out some of the sport's elder athletes.
Speaking recently to Rap 77, as reproduced by MMA Junkie, 'The Spider' said: "There are some athletes who need to make use of the hormonal replacement.
"I think, if USADA regulated that, we'd have the sport at a high level, with athletes who have stopped fighting. Vitor, for example. Even me, though I never had the replacement. But some athletes who really need it, who are older. Dan Henderson, many other athletes who have stopped because of this.
"USADA's entrance in the UFC to control the doping situation, the way I see it, was good, but, in a certain way, it ends up being a disturbance because MMA isn't a regular sport like all the others. It demands from the athlete fighting training, physical training."
Silva has fallen foul of USADA on a couple of occasions. Prior to his fight with Nick Diaz in January 2015, he failed an out of competition test for androsterone and drostanolone but argued that that the failure was a result of a sexual enhancement pill he was given in Thailand, an argument which was rejected leading to a one-year suspension.
He failed another test last year causing a bout with Kelvin Gastelum to be cancelled. This time he cited a tainted supplement as the cause, a claim which was backed by USADA who nonetheless imposed another one-year ban.
The legendary middleweight says that he supports USADA's goal of maintaining a clean sport but says that perhaps their measures are a little too restrictive.
"I'm in favor of doping control, for sure," Silva continued. "I think no athlete should or can be, on fight day, taking advantage of some situation. But I think they need to review this. Because there are many injuries, many athletes getting hurt, many fights getting cancelled due to athletes getting injured, etc.
"… For instance, you take a Tylenol, you can get caught in the doping. You take aspirin, you can get caught in the doping. There are many things, many medicines that the athlete uses, that they have to always be policing themselves. … I'm not against USADA; I'm totally in favour, but I think there should be a certain [flexibility] when it comes to what is allowed and what isn't."
Silva is currently scheduled to face Israel Adesanya at UFC 234 on February 10.
Comments
comments