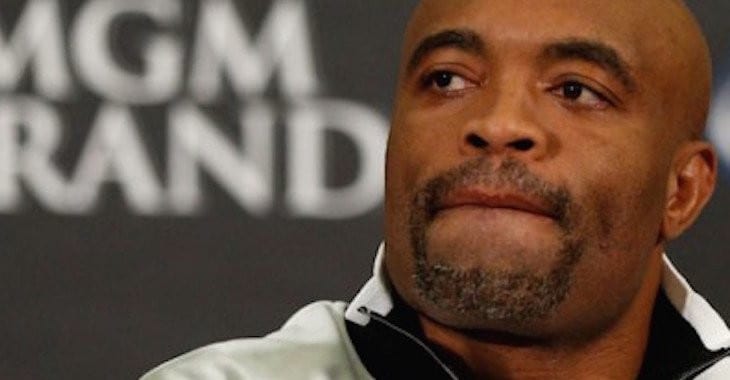 This Saturday, future UFC Hall of Famer Anderson Silva makes his return against Derek Brunson at UFC 208. But, at 41 years of age, many feel that the man who reigned over the middleweight division with no equal for half a decade has started the inevitably decline of a top tier athlete — a statement backed up by the statistic that his last win came in 2012 (a win over Nick Diaz was overturned).
For the Brazilian himself, those whispers matter not. So long as he's having fun, he'll fight.
"Fighting is my life you know, I love my job and [I like] to challenge myself," Silva said, speaking on the UFC Unfiltered podcast. "Yeah, this was good. This isn't my personal challenge, I'm a fighter, I've been fighting all my life. I'm so happy because when I get to fight, I prove to myself my training and my energy for martial arts [is still elite].
"Now I've talked to my family and everything is OK, but sometimes my kids and wife they talk and they say 'stop Daddy, stop'. But now, everything is ok."
Silva's become a vocal so-and-so recently, a change from his persona of the past. Actively asking for certain fights now that his career is entering its twilight, Silva has called for (with a win on Saturday) a rematch against UFC middleweight champion Michael Bisping.
Bisping is currently set to face Yoel Romero — something that Silva is well aware of — but the "Spider" is attempting to use his past record and the nature of his close loss to the Brit last year as a way to skip the queue.
"I think the next fight for Bisping is me," Silva said. "Me and Bisping, this is what makes sense. [For his title], of course … My focus is my fight now, but Bisping is my focus [afterwards] because Bisping didn't win the last fight."
And while that rematch would no doubt get viewers to tune in, particularly with the redemption story of Silva attempting to reclaim his old title, there's another bout that seems to have people talking.
Silva has joined the long line of people to cite an interest in a fight with UFC lightweight Conor McGregor, claiming he believes it to be a perfect test with entertaining results. Should the Bisping fight fail to emerge, Silva will continue to push for a bout against the Irishman.
"I think what's interesting is that the biggest challenge [against] Conor would be testing my striking technique," Silva said. "I think he's a great fighter and I think he's living a great moment right now. I think it would be a great to test myself with Conor."
Perhaps he's not far wrong. While McGregor has yet to answer to Silva personally, he was drawn on the topic during his hour long Q&A event in Manchester — discussing it in his own inimitable style.
"You see Anderson? What's Anderson talking about? What the fuck is Anderson Silva talking about? He keeps mentioning my name over and over again," McGregor said at the recent event. "Look, I'll fight any one of them. Make sure the numbers are right, make sure the situation is right. I'll fight any one of them at any given time."
UFC 208 takes place this Saturday in Brooklyn, New York.
Comments
comments