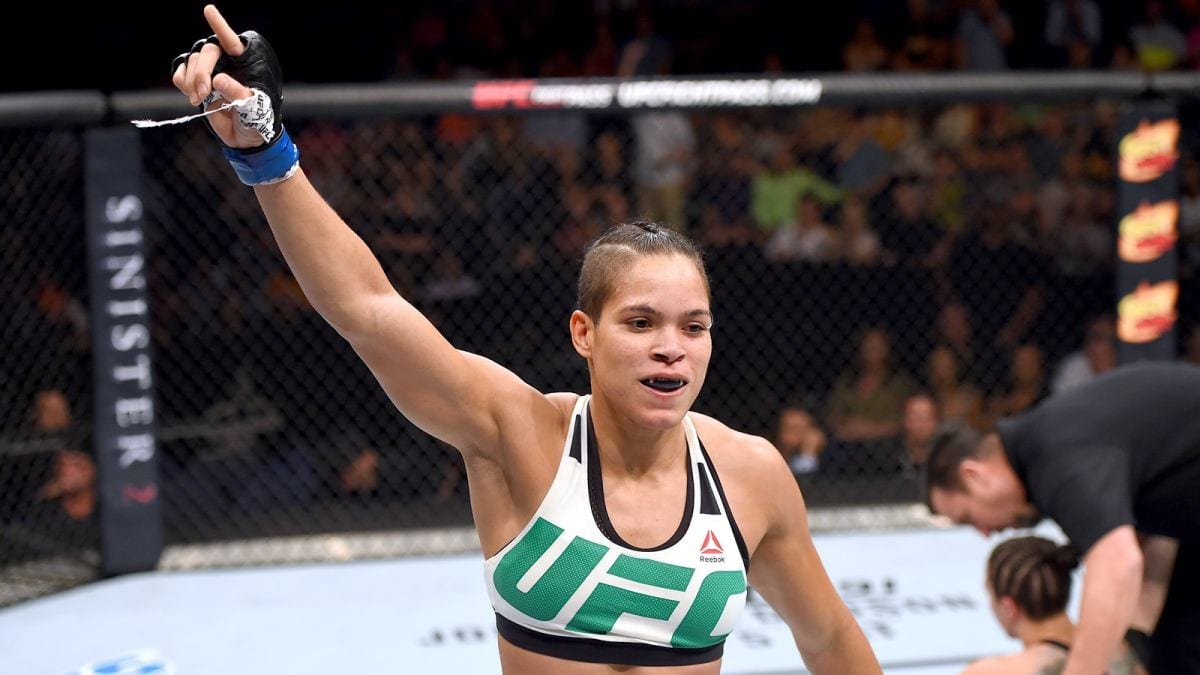 Ahead of UFC 207, as expected Ronda Rousey has garnered plenty of attention amongst the MMA media — albeit not for the reason fans might be useful.
After spending twelve months away from the spotlight following her devastating loss to Holly Holm, Rousey and her camp have elected to engage in as few media obligations as possible, seemingly including no access to MMA focused media at all.
Along with that, the UFC have made it clear in their promotion for the fight that they consider Rousey the selling point of the event, focusing almost entirely on the Olympian's return.
As such, women's bantamweight champion Amanda Nunes has been relegated to very few appearances during the events promotion. While she isn't particularly bothered by the snubbing, Nunes does perceive it as a mark of favouritism by the promotion.
"The UFC wants to make it easier for her," Nunes said, speaking at a recent media lunch. "So she doesn't feel like she's not the champion anymore. They want to make her feel like that, that she's not the second [to me]. They want to make me kind of the second to make her get stronger or something. I feel like they tried … to promote her so she can be strong and see that. Like Ronda, Ronda Ronda, Ronda. But she knows she's the challenger; I'm the champion. Nobody can change it. Nobody can make Ronda the champion. She's not the champion anymore.
"I think the UFC is doing it for her. "I think the UFC has been doing all the promos for her. I think she can do whatever she wants. This is a part of my job, meeting with you guys and talking. I'm here."
As far as for reasoning behind the move, Nunes believes Rousey — whose loss to Holm was her first — could be struggling with what it's like to be on the losing side of the cage for the only time in her career.
"I think if you don't know how to take a loss, for sure, it's gonna play with your head a little bit," Nunes said. "I really don't know what's going on with Ronda right now. This whole thing, I really don't know."
Comments
comments