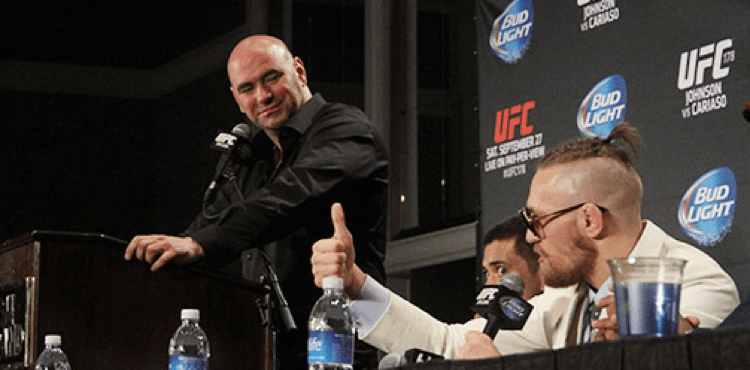 Conor McGregor and the UFC have an odd, mutually beneficial, and sometimes contentious relationship.
The most recent example, of course, was when the promotion announced that McGregor had 'relinquished' his UFC featherweight title ahead of UFC 206 — only for McGregor to come out and say himself that the company had not even been in touch with him about the decision.
But despite the odd interactions between the UFC and McGregor, it's not as if they don't admire his abilities. UFC president Dana White has long made it clear he considers McGregor to be one of the most impressive fighters on his roster, and recently declared him as possibly the best in the world.
"Conor is a very talented fighter, he's very, very good" White said, speaking on The Michael Kay show. "Every time he goes out there, he looks better. And when you talk about the pound-for-pound, they don't have Conor McGregor as the pound-for-found. The media does the ratings.
"When you talk about what the pound-for-pound really means, how is it not Conor McGregor? The guy was the '45-pound champion, '55-pound champion, and beat a guy at 170. That's what pound-for-pound really means."
The ongoing saga between the two sides has many fans and pundits alike wondering when we'll be seeing McGregor in the Octagon again, and with reports constantly coming out about new interim champions, it'll be interesting to see how the whole thing continues.
Comments
comments