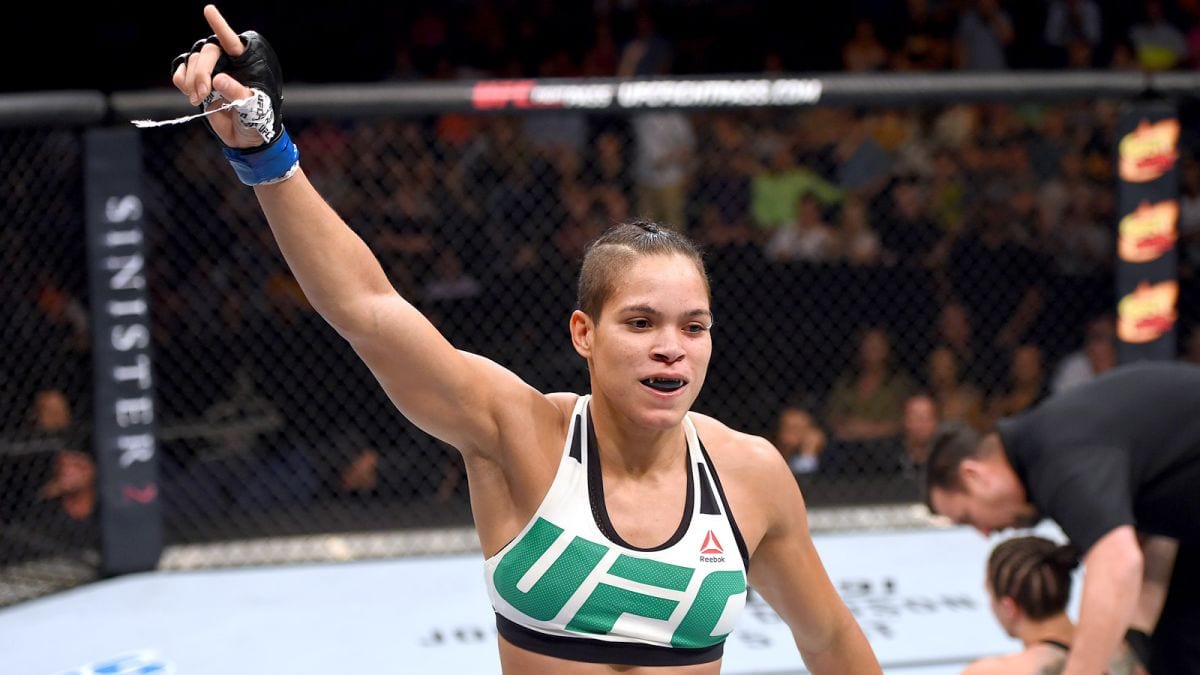 A March win over Valentina Shevchenko earned the Brazilian a UFC 200 main event slot against Miesha Tate and one rear-naked-choke later, Nunes was the new UFC women's bantamweight champion.
Nunes followed up that victory last week with a 48-second shellacking of former champion Ronda Rousey and in doing so, claimed her position as the undisputed queen of the women's 135-pound fold.
But, after such a successful year, where does she go from here?
Well, according to Nunes herself, she has her heart set on emulating an achievement of Conor McGregor's by becoming only the second fighter in UFC history to hold two titles simultaneously.
"Honestly, I want to take a little time, enjoy it a little bit but I really look forward to this 145-pound belt", Nunes said to TMZ Sports.
"Maybe I'll go up to fight for the 145-pound belt. We'll see. Maybe I'm going to have two belts like Conor McGregor."
A champion in the UFC's newest division will be decided when Holly Holm and Germaine De Randamie meet in the main event of UFC 208 on February 11th to determine the organisation's first ever women's featherweight champion and Nunes — who is champion at 135-pounds — feels that she could successfully move up in weight and contend for a second title.
Nunes already holds a victory over De Randamie from earlier in her UFC tenure, as well as the UFC 200 submission win over Miesha Tate, a fighter who won the belt from Holly Holm earlier in 2016.
Given Nunes' elevated status since the one-sided knockout of Rousey last week, it's certainly plausible that she could challenge for the title at 145-pounds but it remains to be seen if the UFC would be open to the move.
To date, Conor McGregor is the only fighter to have achieved the status as a two-weight world champion in the UFC and it appears that the race is on to see who can be the second.
Comments
comments